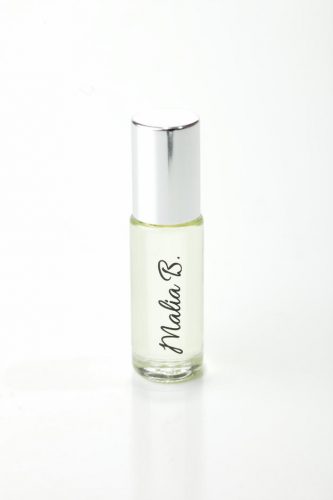 A long time ago, I discovered Sharon Bolton Scents out of Santa Barbara.  I love niche perfume brands, and this one was lovable.   Hand-made perfumes, by Sharon Bolton herself, free of alcohol and totally unique.
Sharon Bolton the brand is now called Malia B. (after Bolton's daughter), and the latest addition to the fragrance family is Malia B.
Malia B. smells clean and warm – like warm laundry or a nice shower.  The notes are jasmine, white flowers, and grassy fresh top notes. It's a floral but very fresh scent, that's easy to wear and lasts all day thanks to being formulated in oil rather than in alcohol.
If you're into niche perfumes, then this will be a brand to check out.