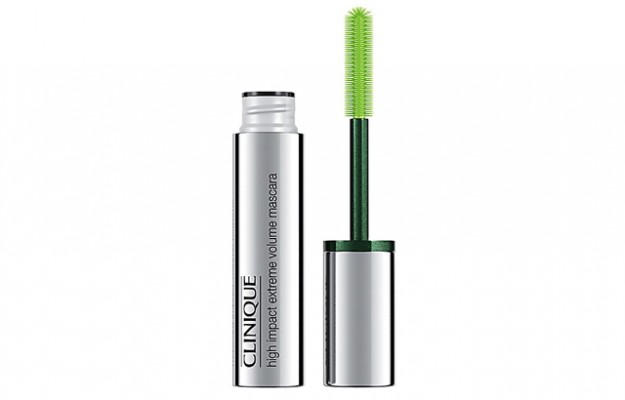 Finally a mascara that seems to do it all in just one swipe. Clinique's new High Impact Extreme Volume mascara is just what you need if you like major lashes. The formula is great – non-clumpy, long-wearing, flake-free, and dark – but it's the brush that really does all the work.
What I absolutely love about the brush is that it has bristles on the tip too, so I can easily get the little lashes in the corner of my eyes, and the lashes at the outer edges. The brush gets lots of product on it, so you'll be able to build volume if you need to, but really one swipe does the trick pretty easily. I found that this added lots of length to my lashes (to the point where I got asked if I was wearing extensions), although it dries quickly so you have to work fast if you want to build some volume.
As one of the best mascaras to come out at the Clinique counter, this is a must-buy to get dramatically long and voluminous lashes this fall. $23.