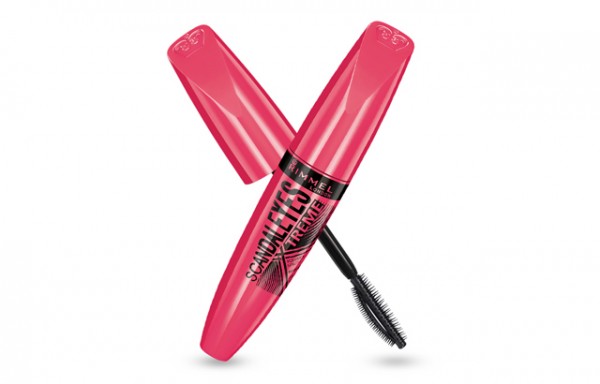 It's kind of been forever since I found a new mascara I really liked – the main problem is that a lot of mascaras just smear across my eyelid really easily and I can't have that happening mid-way throughout the day!
So I'm happy to report that Rimmel's Scandaleyes XX-Treme Volumizing mascara hits the mark.  The formula is different from the original Scandaleyes mascara which did smear on me.
Because this is a volumizing formula, it's meant to be built up and then stay put on your lashes.  The wand is dual-sided with one side being more like a traditional mascara wand, and the other side being more like a comb.  The idea is that you can apply as much as mascara as you need, but still be able to comb out any clumps that might have formed.  The flat side of the brush is also great for applying mascara to the bottom lashes – something that I can't live without now that I've added it to my routine.
$7.99 at drugstores and mass department stores.