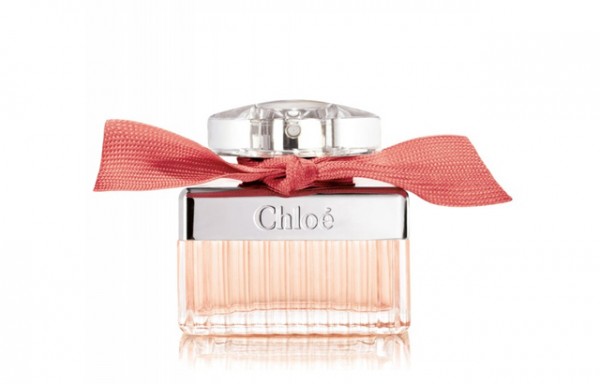 Ok, it's final: the new Roses de Chloe scent is officially my favourite by Chloe.  It is roses roses and more roses and if you love a fresh rose scent as much as I do, then you'll like this one too.
First, check out the conceptual video for the perfume.
The perfume has a top note of bergamot, which dissipates within 30 minutes and leads into the rosy notes. The bergamot is ultra-fresh and clean, and lends almost a cologne-like quality to the scent. The roses are anchored with musk and a hint of amber. The overall feel is super airy and sort of musty, just the way that fresh roses actually smell. This actually reminded me of cut roses in a dark room – kind of grandmother-like, but for me, that's definitely a good thing.
I loved this scent from beginning to end: the freshness of the bergamot, the real roses that I could smell in the middle, and the musky mustiness throughout were real winners for me.
Available for $85.00 for 50 ml at select Hudson's Bay, Sears, Sephora, Holt Renfrew, Shoppers Drug Mart, Murale and Jean Coutu Stores.