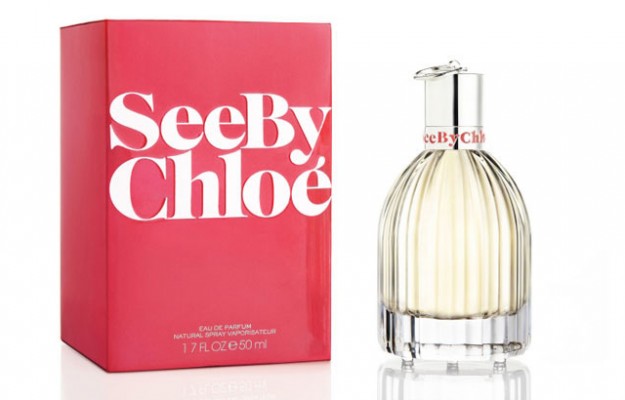 New to stores this month is the See by Chloe scent, a hipper younger version from big sister brand Chloe.   If Chloe is meant for the over-30 section, then See by Chloe is for anyone younger.  It's supposed to be a lighter and more fun fragrance, and I'll just say that it definitely doesn't smell like a classic the way that the Chloe scent does.
Think fast fashion when you think of this scent – it's hip now but you might not like it even 5 years from now.
Like most "young" fragrances, this one has fruity top notes – apple mixed with bergamot.  You'll smell the latter just for a moment, with the ripe sweetness of the apple really coming through more.  The dry down is made of Jasmin, Ylang, Vanilla, Musk, with the Vanilla not being too sweet.
I definitely liked the dry down of this scent, but overall it was a little too sweet for my liking.
You can pick up this scent at Sephora, Murale, The Bay, Sears, and Shoppers Drug Mart.
50ml is $85, and a 30ml for $55 is available exclusively at Sephora.