L'Occitane first became known stateside for its amazing hand cream which was made up of 20% Shea Butter.  It's greasy but it works.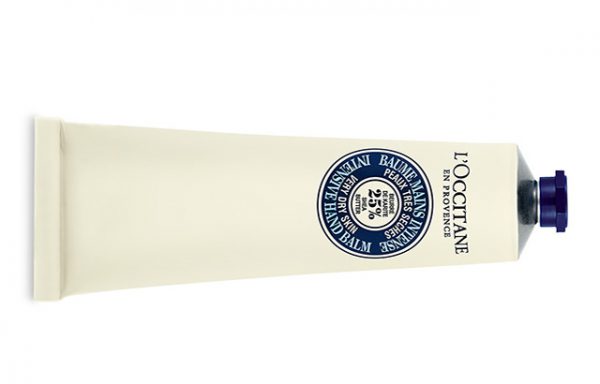 If that wasn't moisturizing enough for you, know there's a Shea Butter Intensive Hand Balm which is 25% Shea Butter and it's even more luxurious and moisturizing. It has a very rich feel and melts as you rub your hands together, and what's great about it is that it forms a film over your hands so that they're protected from dry heat or air conditioning.  Cuticles are instantly smoothed down and your skin just feels softer and smoother.  I rub it on every night before I go to bed, and its keeping my hands feeling comfortable even after I wash them. 
Pick it up online  or at Shea Butter boutiques for $40.