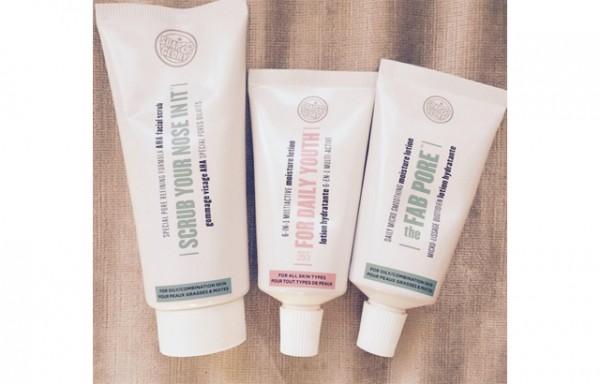 If you're looking for new skincare products for your regimen, Soap and Glory has just the ticket.  The British brand has come out with new packaging for their facial scrub and two new moisturizers.  One moisturizer is more hydrating and the other is formulated specially for oily skin because it helps absorb excess oils.  I love the old-school toothpaste like packaging which looks fresh and clean on my vanity.
My favourite product is the Scrub Your Nose In It Scrub.  It's got super fine beads in it and they've even tinted it light blue so that it looks kind of like toothpaste.  It's got a slightly minty feel to it which leaves my skin feeling clean and refreshed, and because the beads are so fine, it's gentle enough to use every day.
Pick them up at the drugstore.