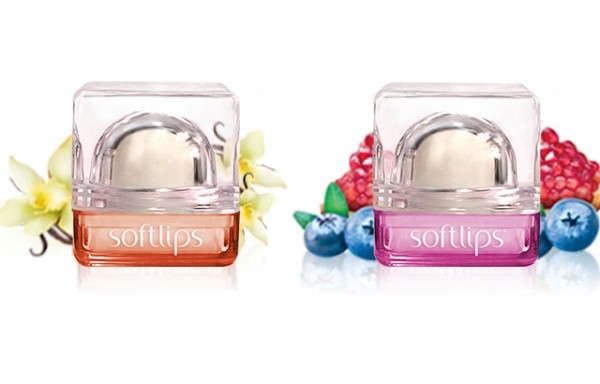 All I remember, when I think of Softlips, is how it was the thing, in junior high.
Makeup was a little beyond me and my friends, so our fashion currency of choice was lip balms, and at the top of the totem pole was always Softlips because they were packaged in a pretty, slim container and were so minty that your lips tingled when you applied them.
Well, now that favourite lip balm comes in a little ice-cube looking vehicle.
The formula is light and almost oily feeling, but not at all waxy – which is what we always loved about it. They go on super smoothly (even when it's very cold outside – and I've had the chance to test this out myself), and don't drag or pull on the lips.
It's moisturizing and stays on the lips for a long time – not through lunch or dinner, but definitely through a cup of coffee or an intense talk with your friends.
I'll still have an original Softlips in my purse, but this is what's at my desk.
Available in two flavours: Vanilla Bean and Berry Bliss. $4.99 at these stores.