This is the time of year when my normally oily skin gets to be oily and dehydrated.  How fun, right?  So I start incorporating moisturizing masks into my skincare routine and they do the trick.  Right now, I'm dipping into the Strivectin Cloudberry mask.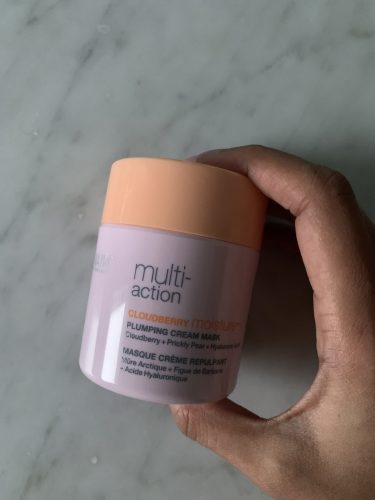 Look at how nice and creamy and luscious it looks.  It goes on nice and thick, and you leave it on for 10 minutes before wiping or washing it off.  I put it on clean skin, and hyaluronic acid and glycerin add some moisture to the skin, while squalane and sunflower oil seal all that in.
The final result is moisturized skin that doesn't need anything else.  You could even try using this as an extra thick night-time moisturizer if you have very dry skin.
$66.73 at Shoppers Drug Mart, or Nordstrom.