In-shower body treatments are the new way to take care of yourself.  Not only can you get clean but increasingly, you can hydrate, self-tan, and exfoliate all without turning the hot water off.
I'm definitely more of a shower person myself – sitting in a bath just doesn't appeal to me much.  I'd love it if I had the time, but after a bath I'm always wanting to take a shower anyway, so there's no point in taking twice the time.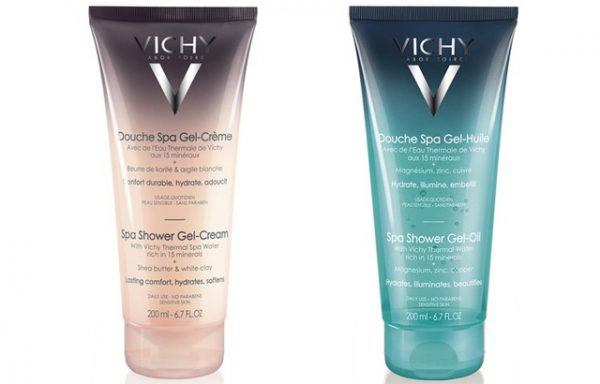 The latest addition to my shower is these Vichy Ideal Body Spa Showers – they come in a Gel-Oil and Gel-Cream formula, and while one looks milkier in colour than the other, the truth is that both of these are extremely hydrating shower gels that feel super smooth on the skin.  They leave skin more hydrated than the typical shower gel and have a soft floral clean scent.
I have The Body Shop and Morroccanoil soaps in my shower, but I'm reaching for these spa showers instead because they don't feel as drying on my perpetually dry skin. For the record, I'm still following up with my regular moisturizer, but on the days when I'm not into it, I don't have to worry about my skin being over dry from the shower.
$16.95 each on Vichy.ca or at Shoppers Drug Mart.