If you've wanted to add a Glycolic Acid product into your skincare routine, but were always too worried about its potency, then Vichy's new Idealia Peeling essence is for you.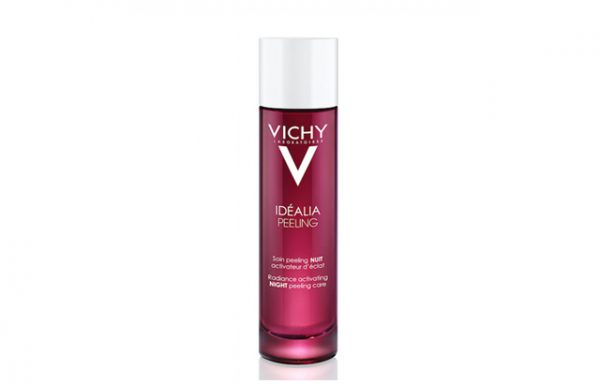 First of all, this is not a toner.  Toners are meant to take off excess residue on your skin and leave it a little cleaner than before.  Idealia Peeling won't do that.  Because it's an essence, it's meant to be applied to the skin and left on there.  There's no harsh alcohol, but you're still applying it with a cotton pad.  I prefer to put a couple of drops on my hand, and press them into my face.  
Idealia Peeling is formulated with glycolic acid in a moisturizing base, so it leaves skin more clear but it's also a does of something extra before you apply a thicker/heavier moisturizer to your skin. 
It's perfect for skin that needs a bit of a glow – it'll exfoliate but not so much that your skin will get dry or flaky. 
Pick it up at Shoppers Drug Mart or online.