Vichy's Neovadiol line is created for women who are menopausal or post-menopausal, because that demographic can have more dry skin and the Neovadiol line is more moisturizing.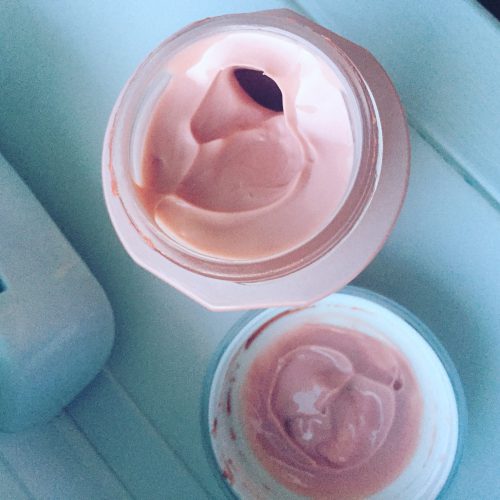 That said, you don't have to be menopausal or post-menopausal to enjoy the beautiful scent of the new Neovadiol Rose Platinum cream.  If you believe in self-care, and I certainly do, then massaging a lovely-scented cream can do wonders for your mood.  Neovadiol Rose Platinum is a gorgeous shimmery rose colour which helps even out and brighten the complexion.  It also has beeswax, calcium, and Vichy Thermal Spring Water to help nourish and plump the skin.  It moisturizes and also seals the moisture into your skin.
It also smells amazingly like fresh roses which makes me want to reach for this every night.  
$56.96 on Vichy.ca and in pharmacies.