Vidal Sassoon, the leader of clean refined cuts, now has a line of shampoos, conditioners, styling products, and hair colour. The products offer expert care and performance at an affordable price.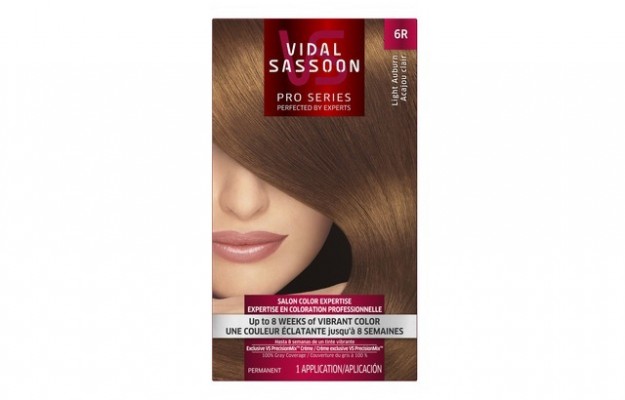 When I heard about the new products, I knew that I just had to try the new hair colour. As a regular at-home hair colorist, I'm always on the look out for the next new product. I want ease of use, full coverage, but colour that still looks natural, shiny, and doesn't fade.
The Vidal Sassoon colour promises to go on vibrant and stay vibrant too.
At first look, the product is fairly typical as far as at-home colour goes: gloves, cream conditioner, and a lovely thick, rich, no-drip formula that was a dream to apply. I have to admit that I was in a bit of a rush when I applied this, and it went on so easily and didn't drip anywhere. Coverage was great, and I found that this easily covered my greys and made my hair look fresh.
Although I loved the colour and formula of this product, I have to say that at the end of the day, I was a little disappointed. For a product that was supposedly created by real salon stylists where are the extras? The little tools and tricks that can actually help you get a salon-like finish? Where's the fancy moisturizing serum, the application brush, the mixing bowl, the toner? Without any of those, chances are that if you already use a great brand of box hair colour (and lets face it, there are tons of good ones out there), you're not going to be inclined to switch over.
You can get Vidal Sassoon Pro Series Hair colour at drugstores for $14.99.