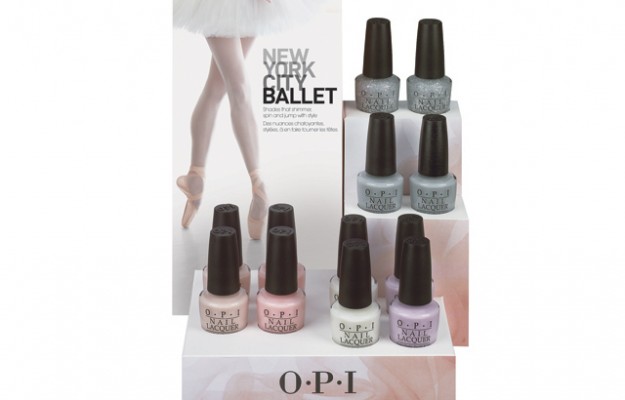 Spring is here with OPI, who has partnered with the New York City Ballet to bring 5 new SoftShades for Spring.  The collection features five sheer shades lightly tinged in hues of beige, pink, white, lilac and gray, as well as a silver sparkly lacquer. With various sized glitter particles, this hue can be worn alone or layered over any of the other colors for added shine and dimension.
The new colours are:
Barre My Soul
This sheer beige is gorgeous, and that's the "naked" truth.
You Callin' Me a Lyre?
This ascending pink hits all the right notes.
Don't Touch My Tutu!
Hands off this wispy white — it's all mine!
Care to Danse?
This lilac is up-to-the-minuet in fashion.
My Pointe Exactly
See? This gorgeous sheer gray has been right all along!
Pirouette My Whistle
Drink up! This silver sparkle is just what you need.
They will be available April 2012 for $10.95 each.