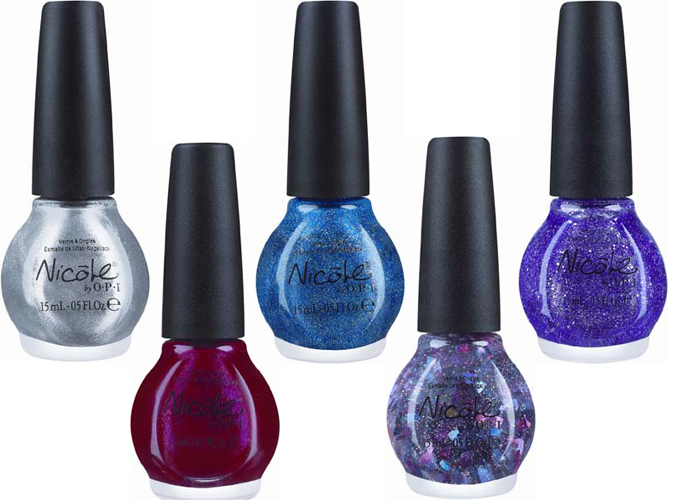 Nicole by OPI is coming out with a nail polish collection inspired by Justin Bieber. I usually buy nail polishes based purely on the colour not the marketing ploy behind it, and I'm guessing that girls that buy this, will grow up to buy Chanel nail polish on eBay for $150. Can you tell that I don't get the pull behind the colours? But I would really love to know whether you're going to be picking up products from the Justin Bieber nail polish collection and why. Is there a collector kind of pull to these? I would love to know.
The colours will be:
Me + Blue
A metallic deep blue that's just perfect for you.
OMB!
You have to see this metallic red to be-lieb it!
Step 2 the Beat of My Heart
Take the lead with this heart-filled hue.
My Lifesaver
Go overboard in color with this soft mint green!
"Baby" Blue
A sweet light blue that totally loves you.
One Time Lime
A vibrant lime that's worth your time.
I'm A Belieber
This popular purple has quite the following.
Red-y to Runaway Love?
Run away with this riveting red.
Make U Smile
Mood-boosting bunches of silvery glitter!
I've Got Bieber Fever
This gorgeous dark plum is super contagious!
Not A Gold Bigger
A genuinely glamorous gold that you'll never take for granted.
Pictured above are Give me The First Dance, OMB!, Me and Blue, Step 2 the Beat of My Heart, and Prized Possession Purple.
All 14 shades will be available at the drugstore in February 2011 for $10.99