This August, Nicole by OPI is launching 4 limited edition shades that are inspired by the show Gossip Girl. From left to right, the colours are: Spotted!, Too Rich For You, Scandal Secrets and Sparkle, and Party in the Penthouse.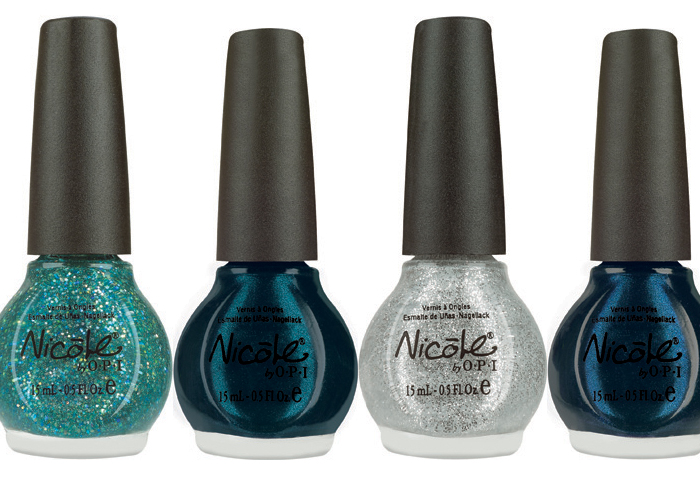 I have the two darker shades: Too Rich For You and Party in the Penthouse, and they are the prettiest dark colours I have seen in a while.
Too Rich for You goes on almost like a jelly nail, and the colour and sparkle build as you put on coats. I liked the polish with 2 coats: I could almost see some nail through it but it was still really dark from far away. Three coats of the colour gave me a deep inky green that was almost jewel-like on my nails.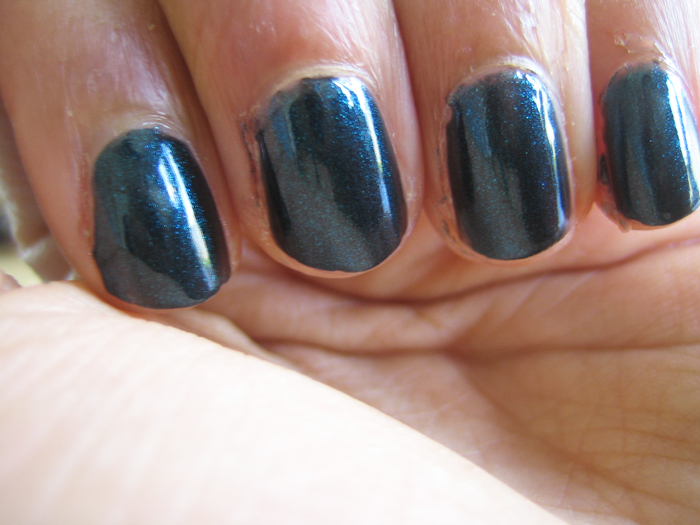 These colours are only available for a limited time and come on shelves this August timed with the release of the third season of Gossip Girl on DVD. The DVD also has a $1 off coupon for the nail polishes. They will retail for $10.49 each, and will be available at drugstores everywhere.