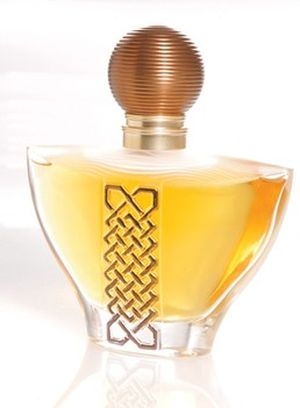 If you liked the more sweet scent from Benefit's Crescent Row, then you're going to love the new Nicole Miller perfume.
It's not something I would usually wear, because it has opening notes of amber that's quite strong.  The amber is mixed with citrus notes that are overly sweet instead of being fresh, and it's safe to say that I didn't like the opening of this scent at all.  I really considered giving away the bottle right there and then.
But then what happens is that the amber dries down a little bit and you can actually smell some of the other notes.    The amber definitely stays throughout the scent's wear, but coming in from underneath are notes of woods and patchouli.  None of those are strong, but they do give nice base to the amber.
Because of the notes in the scent, it is very long lasting and quite strong when you first apply.  One spray of this one is enough, and I could smell it even after 4 hours of wear.
The bottle of the juice is lovely – it's a heavy glass and just the right size to look like a jewel on your vanity.