News flash: glitter is very in right now, but only on the eyelid.
To see how you can wear it beautifully, you need to check out Nicole Richie's makeup as done by makeup artist Beau Nelson.
Here's the image that Nelson posted on his Instagram.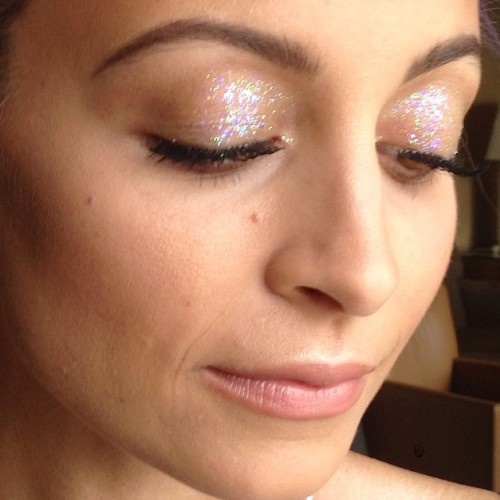 Defined eyebrows and mascara, with natural skin and lips make for a beautiful look.
You can do this too!