My latest discovery is Nip + Fab.  It's a skincare line that has a no nonsense approach to skincare without being too clinical.  Though there are anti-aging products in the mix, the formulations are basic. It seems that this line is for the younger set, or for those who don't want the heavy duty department store anti-aging products, and there are some great products for everyone.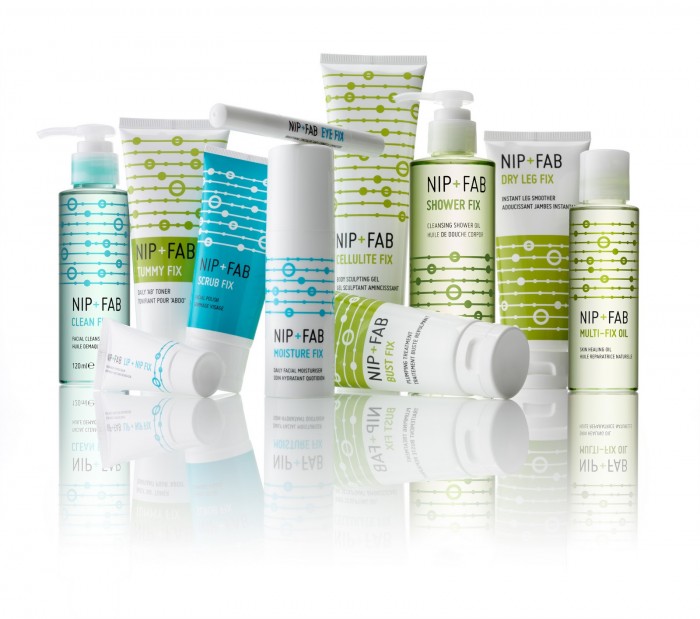 The line is a sister line of Rodial, which you've seen at Murale stores across Canada. Think of it as the drugstore version of that brand. "The products are crammed with breakthrough natural and technologically advanced skin smoothing, boosting and firming ingredients. NIP+FAB is the answer to the need in the mass market need of products that achieve results quickly with minimum fuss and expense." 
The copy is true.  The products are fuss-free and definitely fab.  Rodial is a lovely line that sometimes borders on promising the impossible because the prices are so high.  Nip + Fab keeps the prices low and offers achievable results.
I've just tried the Nip + Fab Scrub Fix which is a lovely creamy exfoliant, that works like a micro-exfoliating product in a very creamy base so that it doesn't dry your skin out.  The polish brightens skin but isn't too harsh so you're not going to bother sensitive pores or breakouts.
Next on my must-try list is their Multi-Fix Oil which has " bio lipids to target scars and stretch marks, borage oil to nourish and moisturise, safflower oil to replenish and soften, and blackcurrant seed oil renowned for its brightening, lightening properties."  I'm not sure if it'll do everything it claims to do, but I like that it's a blend of oils so that it hopefully has more capibilities.
Nip + Fab is available exclusively at Shoppers Drug Mart. Products retail between $8.95 and $19.95.