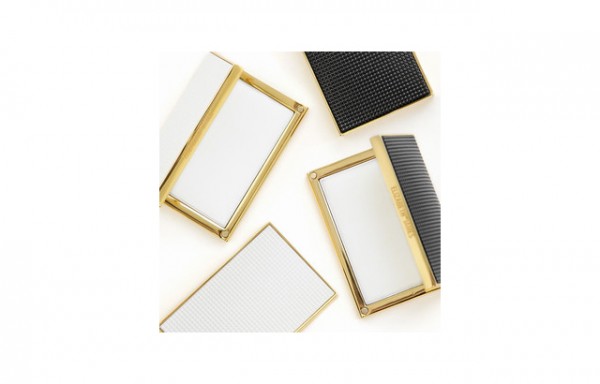 If you've ready my most recent perfume review, you may remember that I bought a perfume oil and had mixed feelings about it.  I love working with an oil because it means that it really works with your body chemistry, but I missing being able to spray it all over the place with abandon… which probably isn't a good thing anyway especially for those that live with me!
In any case, when I saw that the Elizabeth and James Nirvana perfumes now came in a solid compact, I had to get my hands on them and try them because they're going to be awesome for travel and for stashing in a makeup bag!  And I'm right.
So Nirvana White and Nirvana Black now come in compact solids each of which is a heavy gold-lined rectangle that's smaller than a credit card.  It's a cute art-deco type accessory that looks just as cute sitting on your vanity as it will when you pull it out of your bag to freshen up in the middle of the day or night.  The Solid Compacts feel like collector items because of their heft, and mimic the same black/white and gold packaging of the original Nirvana fragrances.
Rub your fingers on top of the waxy oily solid and dab wherever you please: the wrist, inside of the elbows, behind your ears, and into your scalp to smell like the heady mix that is these fragrances.
Nirvana Black is more woody and definitely more my style.  It's got some musk and apparently some vanilla but its sweetness doesn't make much of an appearance. 
Nirvana White is a blend of Peony, Muguet, and Musk.  On me, it smells much warmer and sweeter without having any obvious sweet notes, so it's not really my thing.  It's definitely the one to pick up if you enjoy more feminine fragrances, but if you like your scents more unisex then Nirvana Black is the one to try. 
The perfume solids are good quality – the scent lasts and lasts, and they don't seem to wear away quite as quickly as a spray might which is awesome.  The face that they're oil-based means that they blend into your skin and really work with your body chemistry so that you end up with a scent that's all your own.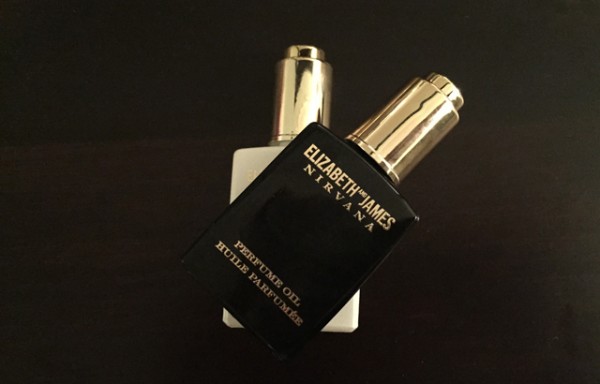 The solids are limited edition and $58 each at Sephora.  If solids aren't your thing, then I highly recommend the Perfume Oils!  They are in small-ish bottles with a dropper dispenser so you can apply them one drop at a time on your skin.  In this form, Nirvana Black and Nirvana White also blend well together so you could wear a drop of each, although both of them seem to have a lot of musk in them which means that you will get a lot of musk in the final product.  The perfume oils are $42 each.  It might seem like a small about of product for the solid and/or the oil, however you need just a little bit to get the benefit of the scent, and it's likely that these will last a long time.