I'm totally on the coconut bandwagon. I've always loved eating macaroons and Bounty bars, and now I'm even adding coconut oil to my coffee in the mornings. But people around the world – India included – have been using coconut oil in their hair for centuries. In India, you put coconut oil in your hair, let it marinate while you brush your teeth, wash your face, choose what to wear, and then you wash it out.
It's a natural conditioner, and because it can coat the hair and make it brittle – like silicone – it's not always a great idea to leave it on the hair all the time. That being said, coconut oil, and other palm oils, are the only ones that have been proven to actually enter the hair shaft and condition hair from the inside out so they can definitely make a difference in the health of your hair when used over the long-term.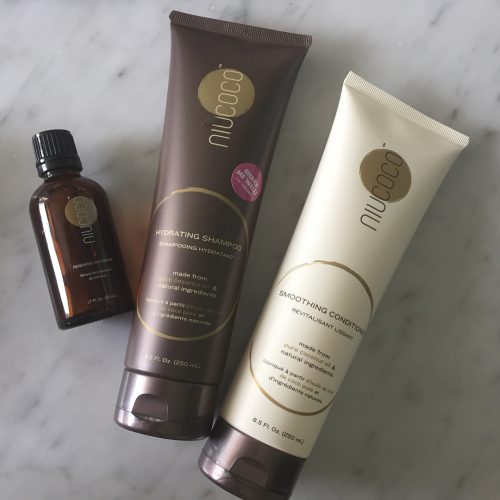 Niucoco Hair Care uses coconut oil in their shampoo, conditioner, and serum. The products are hydrating and moisturizing and they leave hair looking and feeling conditioned.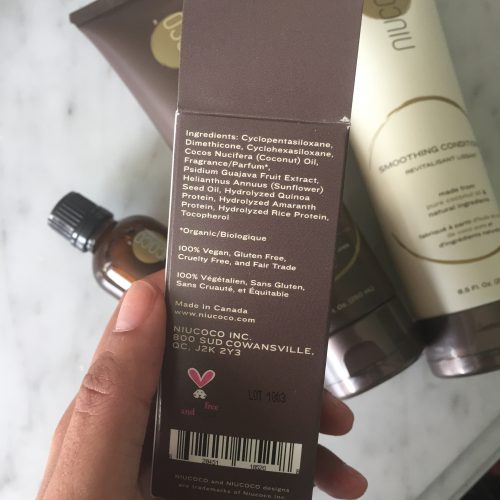 But check out the ingredients for the serum: I wish coconut oil was higher on the list – maybe second or third – but it's in there! The products aren't silicone-free or even all-natural but they're still a good option if you want to incorporate some coconut oil styling products to your haircare routine.
Available online.