Soooo, from time to time, I like to have guest posts on this site, and this is one of those.  Harpal has been wanting to contribute to the blog for a while now, and offers us his uniquely male perspective on products that he likes.  Let him know what you think in the comments, or if you have product review requests for him, let him know!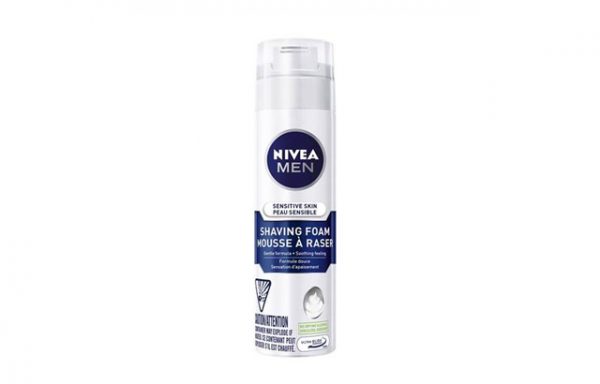 Shaving is a daily ritual for many men however not every man considers what is actually good for their skin. We're often left choosing whatever is on sale in our local drugstore or, in many cases, swayed by a recommendation from our barbers which is often over-priced and becomes a whole process that is time consuming especially when we have limited time in the morning.
I decided to give Nivea MEN Sensitive Shaving Cream a try as I was looking for something that would make shaving a bit smoother on my skin, especially in that sensitive throat area. One of the pleasant surprises when using the cream is that it gives you almost the perfect amount of shaving cream per pump – which is really important to a guy. We're often left with an excessive dollop of cream from other cans that is wasted and super annoying.
The slick application of the cream provided a soothing feeling to the skin and I actually got a very close shave. I have coarse hair so anything that helps soften my beard saves me shaving time. My skin felt considerably smoother after and I didn't get the usual dryness from other foams and gels that I have used.
This product left me pleasantly surprised. Nivea has developed a quality product and I'll be using this shaving cream in the foreseeable future.