This was what we did on Canada Day weekend: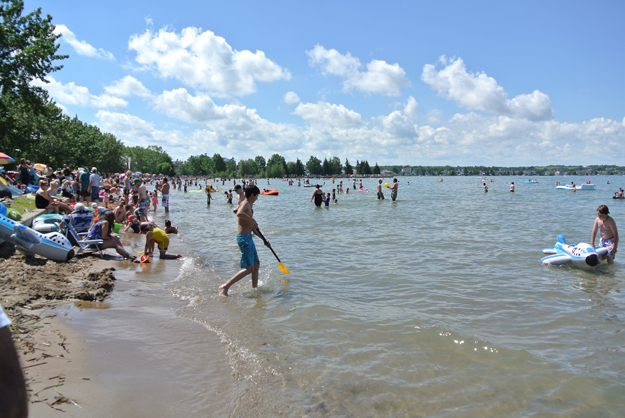 It was 28 degrees outside and the sun was beating down.  We were there for almost 3 hours and having gotten to the Lake around lunch time, there was not a shady spot to be found.  Despite that, would you believe that none of us got a tan or a burn and that's thanks to Neutrogena Beach Defense Sunscreen.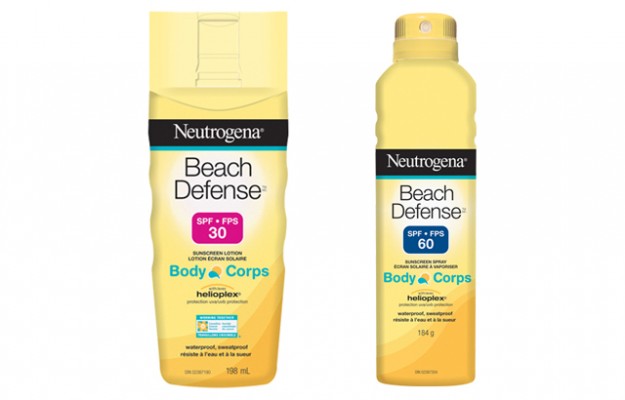 We used the Beach Defense SPF 30 for the body before we left the house – the lotion is super light, non-greasy, silky to the touch, and not at all whitish.  We liked it so much that we also slathered it all over our faces – it was so easy to use and disappeared into the skin with a minimal amount of rubbing!
When we got to the beach, we all realized that we forgot something: the back of our necks and our feet!  So out came the SPF 60 spray and we sprayed our necks, hands, and feet – and the spray is so easy to use that we just kept reapplying any time we felt the sun get too hot.
Shared six ways, the lotion and the spray went far and the next day, everyone kept remarking on how impressive it was that there wasn't a burn or tan in sight despite the sun beating down that day.  There was not a tan line in sight!
Moral of the story: I'm not hitting a beach without this stuff.  It's waterproof, sweatproof, and has Helioplex in it which helps maintain stability of the sunscreen in the sun.  This means it won't break down and will continue protecting your skin!  Plus, this sunscreen is protecting against UVA and UVB rays.
$9.99 at drugstores everywhere.