If you're a fan of skincare, you should know that Noctuelle, Sothy's line of night-care products has gotten revamped.  The Noctuelle line is for night time – products made especially to destress both the skin and the mind so that you can wake up feeling and looking more rested.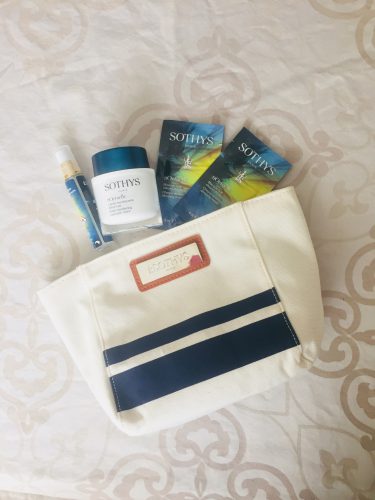 The entire line includes
Detox Resurfacing Overnight Cream
Relaxing Pillow Mist
Chrono-Destressing Sleeping Mask
The best thing about all the products is that they smell so good.  They're pleasant and relaxing to smell and once you start associating the scent with bedtime, it's so much easier to fall asleep.
The Detox Resurfacing Overnight Cream is the hero product: infused with vitamin C, which is great for preventing environmental damage, this cream is also moisturizing.  While it leaves your skin glossy, the final effect is one of brighter skin when you wake up.
The Relaxing Pillow Mist smells the same as the night cream, and the Destressing mask is a lighter option but still intense when it comes to hydrating the skin and making it look and feel refreshed, and softer and smoother.
All the products are available at fine spas where Sothys products are sold.