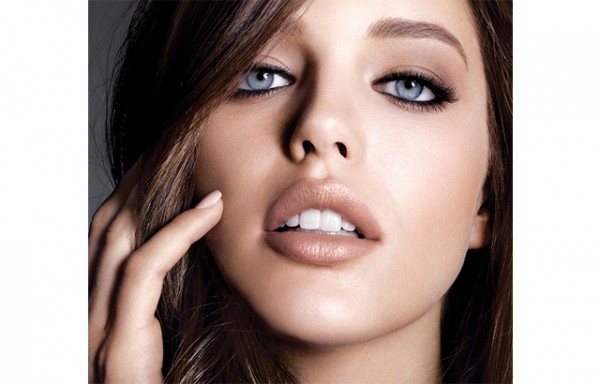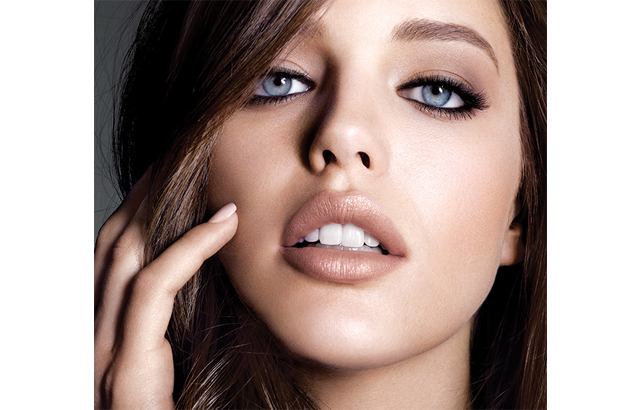 Have you caught on? The trend these days is nude/naked/natural anything, be it nails, eyeshadows, or lips.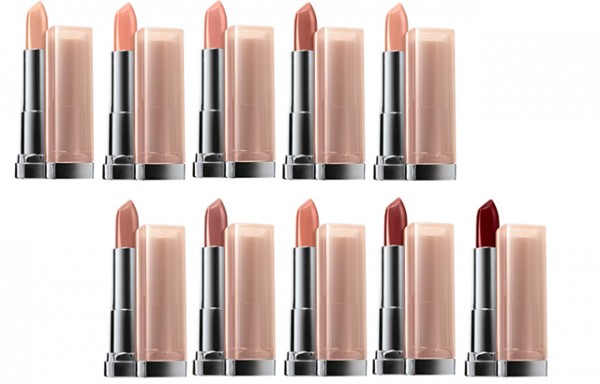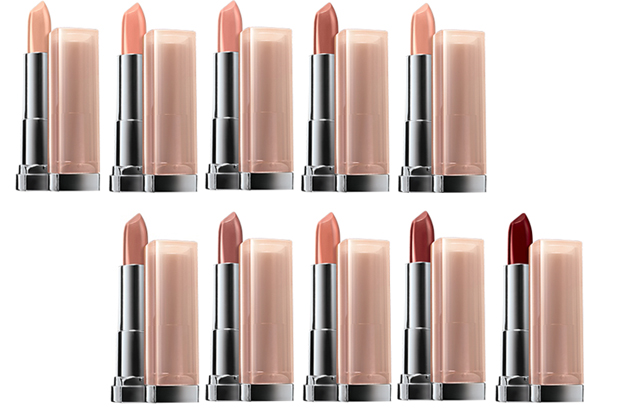 Thankfully, you don't have to break the bank to get your hands on the perfect nude lipstick, thanks to The Buffs  Color Sensational lipsticks by Maybelline. This collection of eight lippies offers a pretty nude lipcolour for every skin tone.
The eight shades available are:
Bare All – slightly frosted, almost whitish, pink
Truffle Tease -warm medium-toned beige pink.
Blushing Beige – baby pink yet warm toned
Nude Lust – warm beige pink
Maple Kiss – more of a raspberry brown (medium/deep)
Stormy Sahara – medium rosy beige
Untainted Spice – raisin
Expresso Exposed – burgundy brown
The lipsticks have a satin finish and look very natural on the lips.  The formula is very nice – highly pigmented yet creamy and easy to apply.  All the shades except for Untainted Spice and Expresso Exposed have a lot of white pigment in them which really blocks out any natural colour that might show through the lipstick.  That means that all these colours show up lighter than they seem in the tube, and more beige than rosy.  The lipsticks easily last a couple of hours on the lips, no matter what colour I tried.
The colours do wear on the beige side – I notice because I'm used to wearing a lot of pinks, and even the most pink tones (say Truffle Tease or Nude Lust) are have beige in them.  That said, they work well with almost any kind of makeup look and when you find a colour you like, they're so easy to wear.  If you're looking for the perfect nude lippie, don't pass on these.
Available at drugstores and mass retailers for $9.99.