Never before have I experience shimmer like this.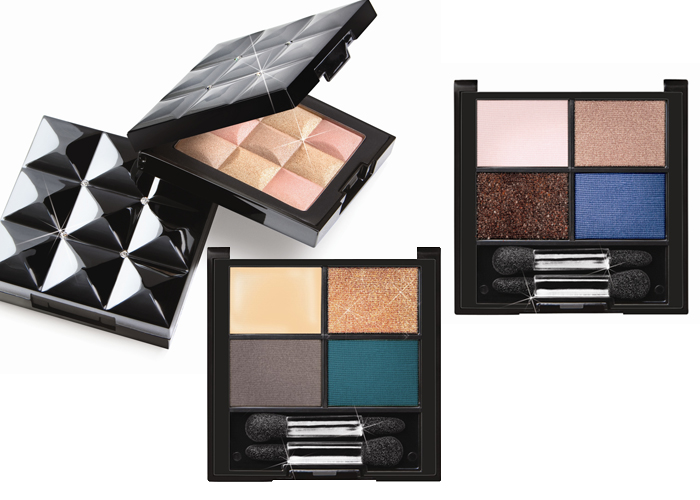 The Lise Watier Nuits Magiques collection is quite possible the best for doing your holiday makeup because all the products are filled with a high level of shimmer. Today I am wearing the taupe and dark brown shadows from their Quator Saphir eyeshadow compact, and even the dark brown that I used to line my eyes is super shimmery so that it adds another level of depth to my makeup.
I'm also loving their face powder compact, the Poudre Illuminatrice. The gold, beige, and pink pigments are perfect for some subtle highlighting or can be layered for a more frosty finish on the face. They are really pretty and will likely look good all the way into the summer.  I even think that the effect is slightly similar to the Bobbi Brown Shimmer Bricks, but prettier packaging.  I'm also using the compact all over to highlight my collarbones and my arms when I'm getting ready for my holiday parties!
If there's any time of year when you can pull off a high level of shimmer, this is it, so get your hands on products from this collection.  The eyeshadow quads retail for $35 and the face powder compact is $32.  Available at Shoppers Drug mart and online.