So I haven't really written a perfume review in a long long time, because I've been trying to use less scents, and honestly, there hasn't been anything spectacular that's really caught my eye.
Until now.
This holiday season, Dior has come out with J'Adore Touche de Parfum which is a new scented oil meant to be layered with your regular J'Adore perfume.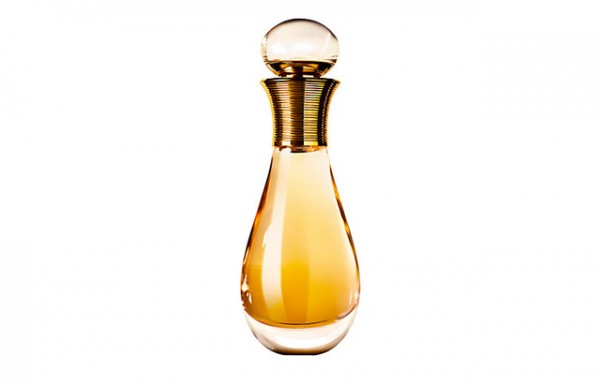 Rose.
Jasmine.
Sandalwood.
Musk.
This perfume has my name all over it, and it's no surprise that I like to wear a dab of this without another perfume added to it, I think that it smells so good on its own!  It really does only contain the four notes I mentioned, and I smell a lot of sandalwood in this one.  It's what gives it a very dry, musty kind of base and keeps it from being warm.  Warm scents don't work with me – they just become annoyingly cloyingly warm, so I love that this is cool and dry and can be warmed up by wearing with another scent.
The Touche de Parfum comes in a bottle that has a stopper lid.  You unscrew the stopper and just dab it wherever you'd like to apply the perfume.  Because you're only applying a little drop, it's very easy to customize how much of this you're wearing and so it's easy to prevent it being too strong.  I like that you have to unscrew the dropper, because most dropper lids you have to pull straight up and often that leads to perfume flying everywhere.  That doesn't happen here!
This is absolutely my new favourite way to wear perfume and I find I've been reaching for it daily ever since I got it!
If you're a fan of the notes I mentioned and would like to try a new form of perfume, pick this up in stores now.
$112.