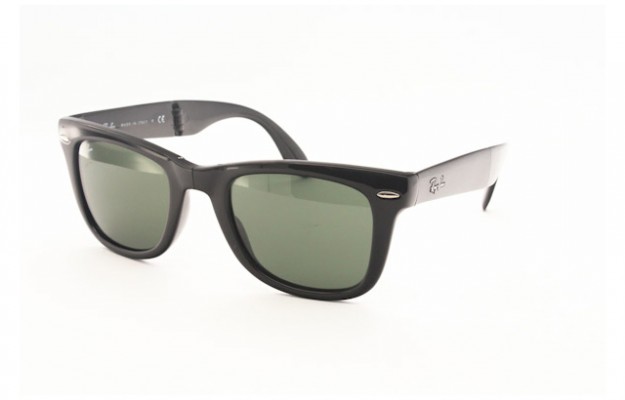 We love products that make it easier to travel, and the one that we're obsessed with right now is the Ray Ban Folding Wayfarer Sunglasses. Though Ray Ban is known for its classic Wayfarer and Aviator designs, they have a knack for changing it up and bringing twists to well-known shapes.
The Folding Wayfarers are so great because they actually have hidden hinges halfway down the arms so that you can fold the sunglasses into a super compact shape (as big as the lens of the sunglasses), and then slip them into your pocket, purse, or the accompanying square leather case that they come with. The sunglasses are unisex and look good on both men and women. These particular Wayfarers have a bit of a smaller lens so they're great if your head is on the petite side. Otherwise, the Wayfarer does come in larger sizes as well.
And if you're really into folding sunglasses, know that there are other companies that make them as well – so you can get your compact styles in other shapes if that's more your thing.
The Wayfarers are still a great trend to wear this summer, along with the round sunglasses, or the cat eye shape (my personal favourite, and obviously more suited for women than for men).