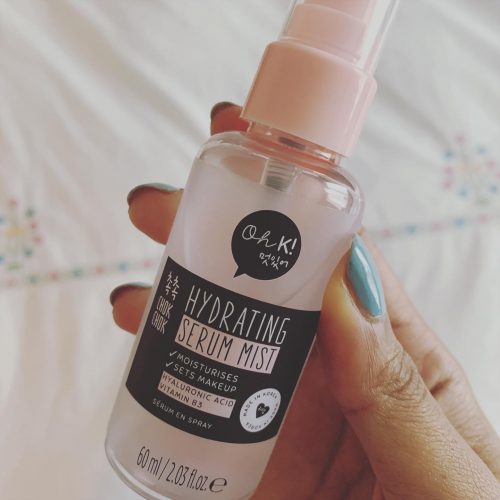 Ok, so if you use niacinamide on the regular and you want something affordable and accessible, you absolutely have to check out this Oh K! Hydrating Serum Mist at Shoppers Drug Mart. It has niacinamide as a key ingredient along with hyaluronic acid. Check out the ingredient list.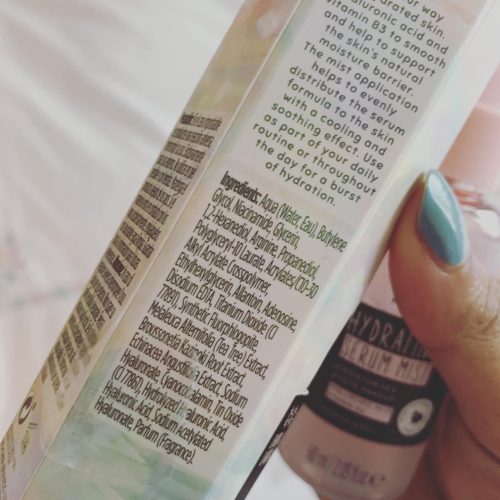 Niacinamide has great brightening properties and also helps balance oil production in the skin, so it's especially amazing for the summer when your skin can definitely be more oily.  I love using it all year round, but I do avoid it when my skin is dry and sensitive.
I love that this serum comes in a spray bottle but the spray comes out a little clumpy because it's a little thicker than water.  For that reason, I smooth it out on my skin with my fingertips, so it's kind of the same as if it was in a dropper bottle or a pump.
It also has a bit of a scent – kind of like cedary perfume, and it smells so good but the scent does dissipate.
$14 at Shoppers Drug Mart.