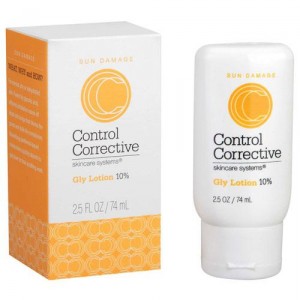 Sunblock is a must at all times, but in the summer, most people have oilier, harder to tame skin.
Believe it or not, sunscreen can provide an effective line of defense against oil!
Control Corrective Oil-Free Sunscreen Lotion is a lotion with a dry silky feel so that it hydrates your skin so that it doesn't produce excessive oil.  It won't absorb the oil, but because it's nice and dry, it's not going to give your skin a greasy glow that some sunscreens can.
The lotion is SPF 30 and retails at spas for a very reasonable $28.