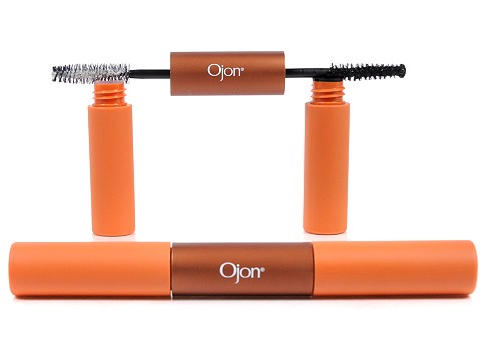 Ojon's latest product is their Restorative Lash Treatment and Mascara. This product comes in a dual ended tube that contains a clear lash treatment on one end and a mascara on the other.
I like the packaging because it means that I can just keep one product in my makeup bag instead of 2, and that there's no chance of me losing one or the other.
As for performance, I have to say that I liked the lash treatment better than the mascara. The treatment is infused with Ojon and Swa oils and has that characteristic Ojon scent. It looks white in the tube but goes on clear and very easily. I found that this was also really great layered under regular mascara because it continued conditioning lashes. I haven't used this enough to be able to tell whether it really makes lashes more voluminous and longer, but I can tell you that I felt that my lashes broke less when I used this.
I really did not like the mascara that came with this system. I found that it was way too oily to last through an entire day without smudging. When I used this mascara, I had mascara smeared all over my brow bone before lunch!
If you choose to get this, just know that the lash treatment is great.
The Ojon Restorative Lash Treatment and Mascara is available on TheShoppingChannel.com. One is $22 while they have special holiday pricing for 2 tubes selling for $29.70 which is, of course, the better deal.