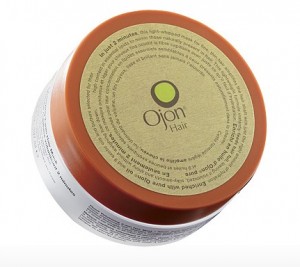 I love Ojon products and always recommend them to anyone who has dry hair.  I have to admit though, I don't use their products as often as I'd like, because you have to leave most of the masks in your hair for at least 20 minutes for them to do their job well.
Well, now that's changed thanks to their Volumizing 2 Minute Hair Mask.
If you have curly hair then you absolutely should get this mask because it is amazing!
It somehow gives intense moisturization but without actually weighing the hair down so that it's light and bouncy.  I found that my curls were more defined after using this but I had a nice amount of volume to my hair so they actually framed my face.  All I had to do was apply a light serum while my hair was still wet, and I was good to go!
This product is seriously amazing, and though it worked on my superfine curly hair, I'm sure that it will work great even if you straighten your hair because it just seems to add so much texture and lightness to the hair, and that's always a good thing.  And hey, this might make your curls look so good that you'll stop straightening them!
Ojon products can be found at Sephora, and the entire line is pretty amazing.