Guess what you guys?  Olaplex now comes in a 250ml size at Sephora.  If you've tried it and find that the little bottle runs out too quickly, then jump on this. I haven't seen any salons or sites online that have this size, so it seems to be exclusive to Sephora for now.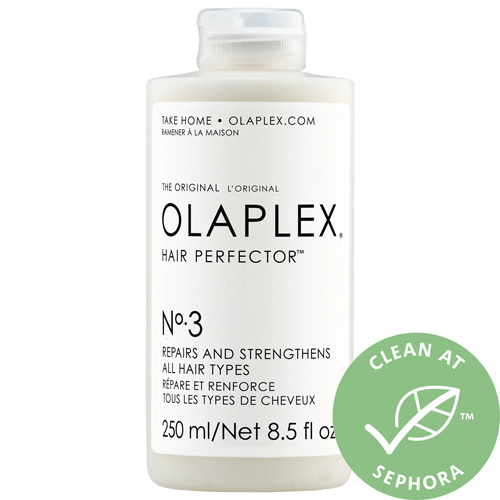 I have used the No. 3 Perfector for years now and when I first tried it, my hairdresser definitely noticed that my hair was better and stronger.  Now I'm still using it but I'm not heat styling my hair anymore so I know that my hair is going to be even better.
$76 for the bigger 250ml bottle, and $38 for 100mL.