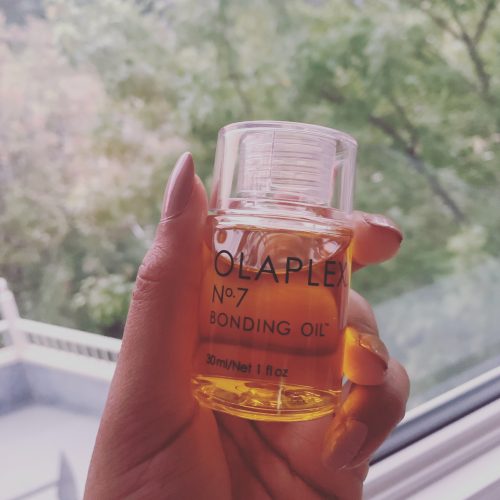 Olaplex is one of those brands that I really love and whose products I really believe in. The technology they've found has been proven to actually fix hair that has been damaged because of colour and bleaching. This is a very specific kind of damage, so if you've damaged your hair in another way (straightening, diet, etc.) then this won't fix that.
That being said, I am less than impressed with this Olaplex Bonding oil. I wanted it to feel rich and nourishing but it really felt like a dry oil to me. I console myself with knowing that at least it's still got the Olaplex technology behind it so it should be doing my hair some good when I use it.
Olaplex saw my insta post and responded defending their product – again they pointed to their use of their own technology in the oil, which has been proven to help hair. My issue is that it doesn't feel nourishing – I'm sure that it's working but the fix is incremental whereas the feel of the hair is immediate, so I'm going to stand by my review.
I love Olaplex Number 3 and I love Number 6 which is a leave-in conditioner.
You can get Olaplex No. 7 bonding oil at Sephora and salons. $38.