I've been a longtime fan of @clinique for my skin, and one of the products that I love is their Pore Refining Solutions Instant Perfector, which isn't exactly for making my pores smaller, but more for making them look invisible.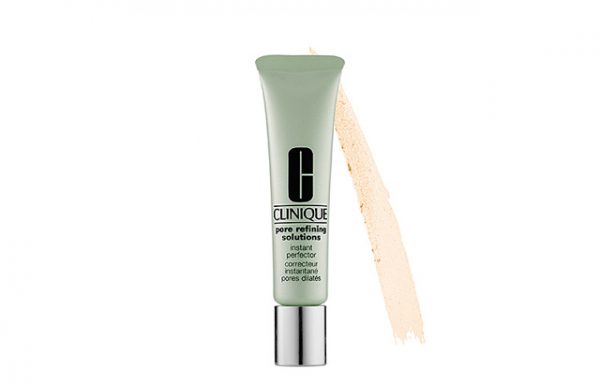 This product isn't new on the market and I've had it forever.
The Clinique Pore Minimizer Instant Perfector is just one of those standbys that I have on hand. It does the same kind of thing that my blotting powder does – take away shine without disturbing the rest of my makeup – but somehow it seems to go on more natural looking. It might be because it's tinted and it seems to cover up my pores without at all looking powdery on my skin. It comes in three colours: kind of a clear, a pale beige, and a deeper warm beige.
You'd think that I'd just applied another layer of foundation, but that's definitely not the case either. It just does what it says – perfects. It's a hot weather must-have.