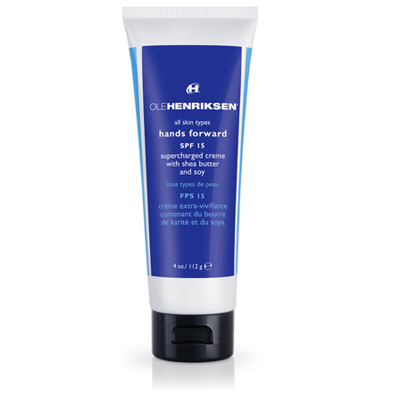 Skincare guru Ole Henriksen understands what women need.  That's why he created hands forward.  Knowing that hands are the most likely places that you're going to get skin cancer, he created a product that would take care of dry hands and sun protection all in one product. He created Hands Forward.
Formulated with sunscreens, shea butter, and soybean oil, this is the hand cream that can do it all.
Like all sun screens, this is greasy at first, but give it a chance and it absorbs into skin relieving dry hands.
This sits on my desk, and I put it on before going out so that my hands are as protected from the sun as the rest of me.