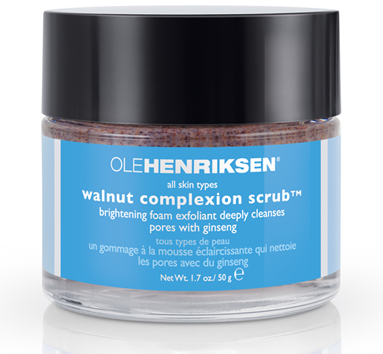 This is officially my all-time favourite scrub, and I know that it will be yours too.  Want to know why?  Because it's like that other drugstore scrub that you love, but stronger, more potent, and foaming!
Yes, I know it's blasphemy to mention the St. Ives Apricot Scrub when I review this high end one, but really, this is an intense refined version of that, and I know that's why it works so well.
The scrubby bits: they're bigger, harsher, more effective. Ground up bits of real walnut shell.
The apricot smell: more real, less artificial.
The base: a foaming one that removes all traces of makeup and oils.
Amazing.  Perfection.  I love using it so much that I want to run home and wash my face… and that hasn't happened for ages!  You can get this at Sephora or off the website for $24.  Beware: you will like using this so much that it might not last long.