I just finished reading Caroline Hirons' book on Skincare, and she recommends using an acid toner after cleansing, and wouldn't you know, it's a step that's always been a part of my routine. It's definitely a step that's necessary for someone who has oily skin because an acid toner can help prevent breakouts from forming throughout the day.
Ole Henriksen's Glow2OH toner is great paired with other treatments such as vitamin C and using a toner with actives in it leaves room in your routine to pack in sunscreen and nourishment without the danger of too many products pilling.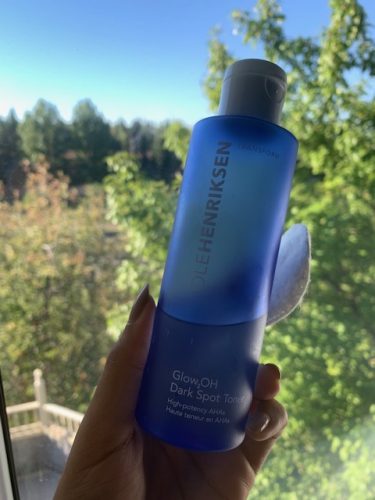 Ole Henriksen is calling this a "Dark Spot" toner and the addition of glycolic and lactic acids will help get rid of dark spots by gently exfoliating your skin over time. Truly, I saw a difference in my skin after using it for a couple of weeks and there was still tons of product left in the bottle at that time.
You can get this at Sephora in 3 sizes, $38 for the standard size, $21 for the mini, and $44 for a larger size.