Is this the way that beauty looks are going for the fall?  We usually get something super dramatic and lots of smokiness, but August's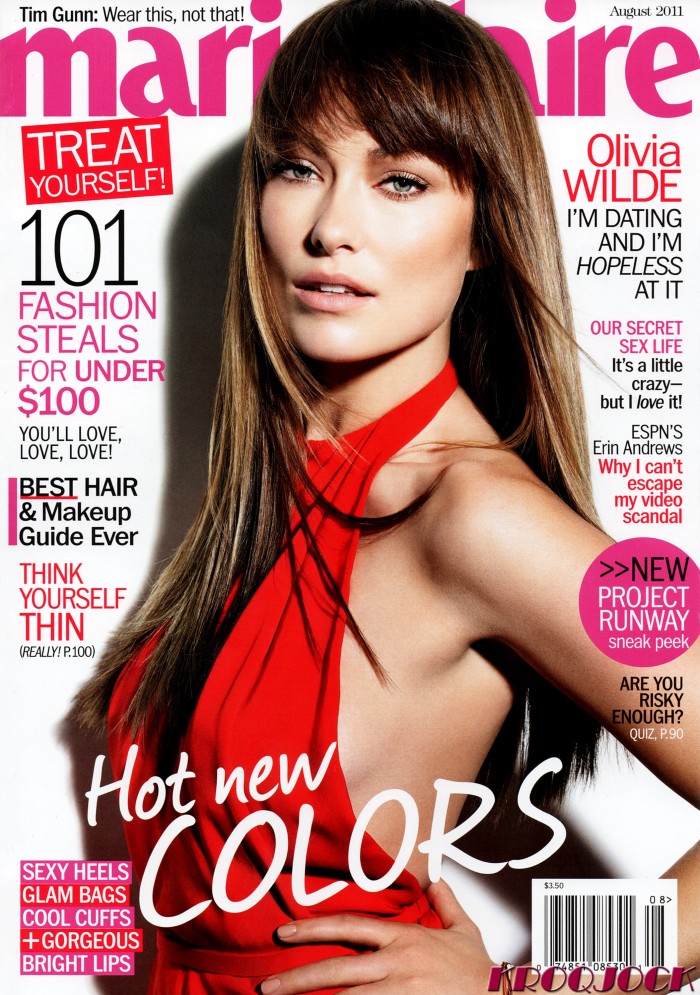 issue of Marie Claire featuring Olivia Wilde on the cover has her wearing very little in the way of makeup.  It's actually the no makeup makeup look.  I know, I know, it's the August issue and not the September issue, but by the time August rolls around we're kind of thinking about fall already.
I do like this look – especially the neutral nail which I LOVE.  It's going to require us all to find out fav neutral lipstick, and line extra close to the lashes.