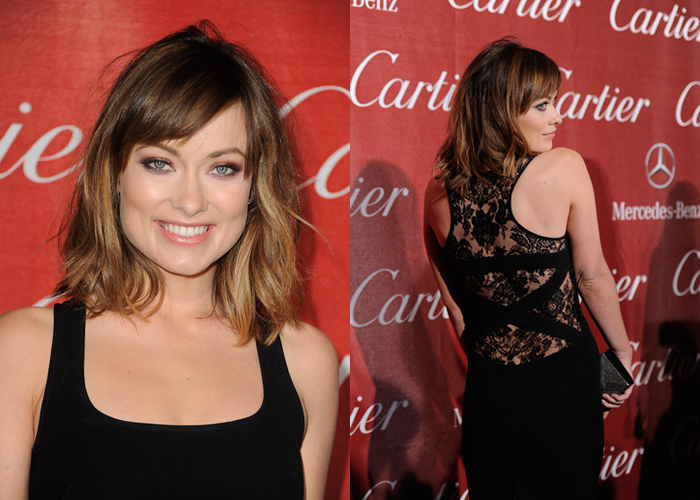 It takes confidence to chop all your hair off and wear it messy. There's a certain message: I don't need my hair to be gorgeous and I know I'm pretty even when I haven't spent hours doing my hair – in fact, I'm so busy doing other things that who has time for so much styling?
That's definitely the vibe that we're getting off of Olivia Wilde, and she's one that can pull off this hair.  The cut is textured and soft, it's chic and modern but so wearable.  Big styled hair is for 2012, but messy hair is something I live by, so this is a LOVE for me.
At the same time, it also reminds me of Alexa Chung whose hair has been stylishly messy for a while now.  This is a new year's win.