This season's OPI Soft Shades collection is inspired by the upcoming release of Disney's Oz The Great and Powerful, and really the collection itself is a gorgeous one.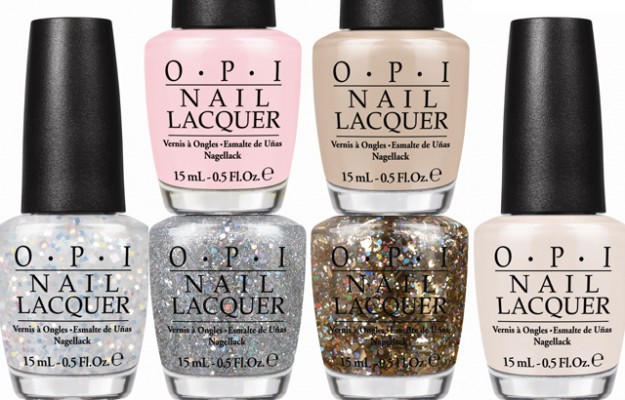 The colours above (from left to right) are: Lights of Emerald City, I Theodora You, Which is Witch, Glints of Glinda, When Monkeys Fly, and Don't Burst My Bubble.
With 3 shades of pale lacquer and 3 accent shades, the collection offers lots of collectors and nail polish lovers. There's also a new shade of their Sand polish called What Wizardry Is This, which is the surprise hit of this collection.
The base of What Wizardry of this is bronze, and the sand is a dark brown. In some lights it looks like you have actual wet sand on your nails, and in other lights it looks like you've got a special matte glitter on your nails. This colour is understated pretty which makes it awesome for everyday and any occasion. I used just a base coat and no top coat with it, and I had barely any chips in a week.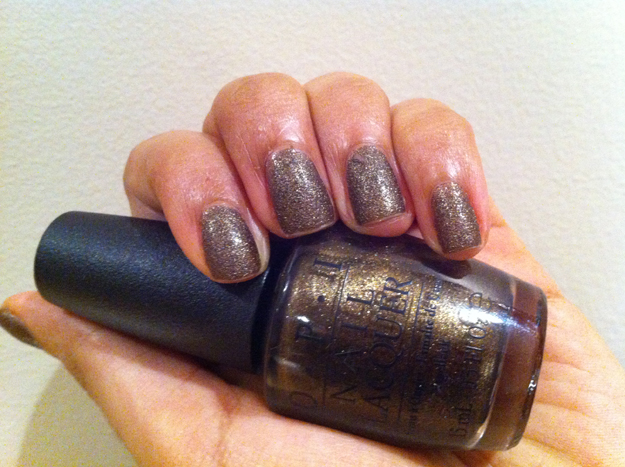 Check out my swatch of When Monkeys Fly layered on top of Lancome's Peach Melodie.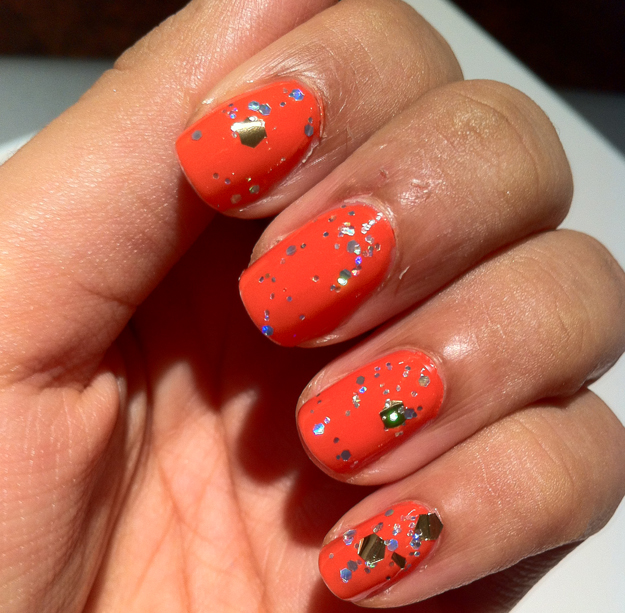 I'm usually not a glitter girl, but I really love When Monkeys Fly because there are so many different sizes of glitter in the polish. I put on 2 coats to get the effect you see above. I really wish that the base had shine in it and could double as a top coat because that would cut down on the amount of polish I have to apply. When Monkeys Fly comes in a clear base, but it doesn't dry shiny enough and I put my own SpaRitual topcoat to seal everything in. I also found that the extra large pieces of glitter didn't stick that well on my nail (they wouldn't lay flat), and so they are more apt to fall off by getting stuck in something.
I had much better luck with Lights of Emerald City and got tons of compliments when I put it on top of Don't Burst My Bubble.
Lights of Emerald City is the prettiest top coat. It has iridescent and white squares and just enough seem to stick to your nails when you apply it.
Glints of Glinda is a beige that looks completely natural.  I put Which is Witch? on top – it's got silver iridescent glitter in it which took my nails from ordinary to extraordinary in one coat (see below).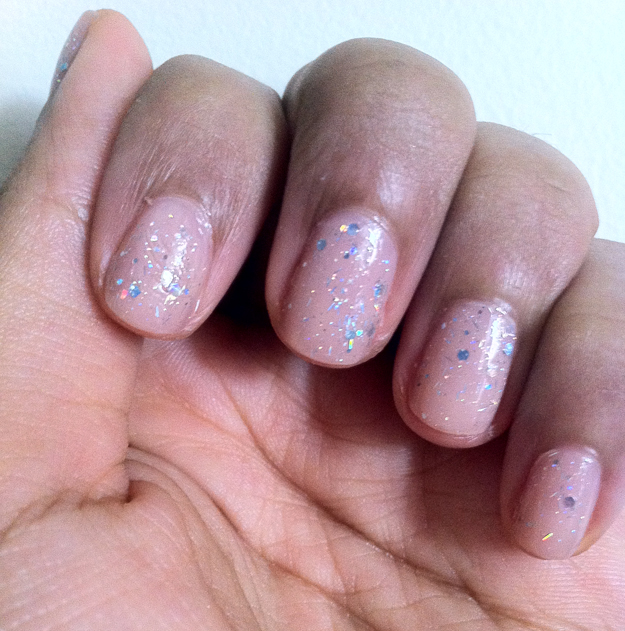 I Theodora You is a natural pink – I put it on top of a nude nail polish so that I would get more coverage and I really liked how clean and pretty this looked.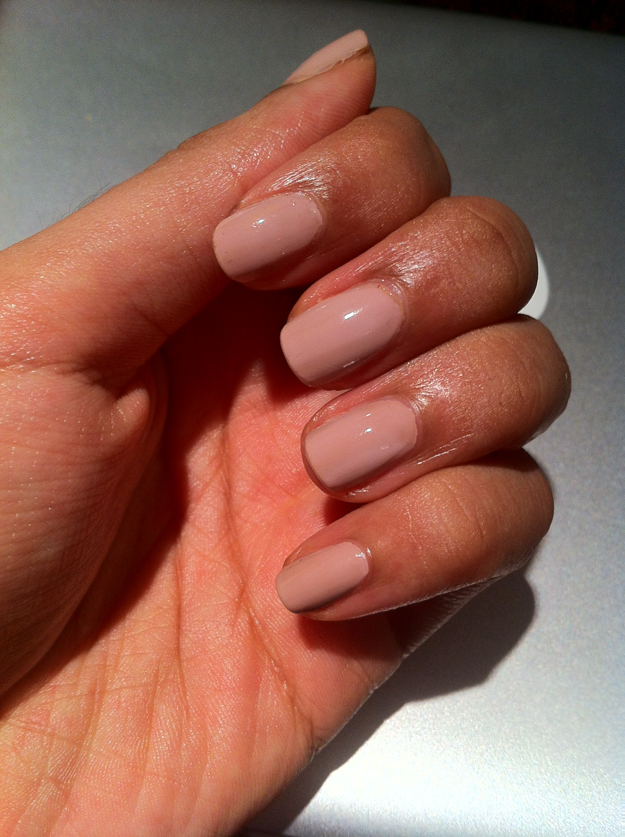 The entire collection is available this March at salons. Nail polishes are $10.95 each.