If you like sheer nail polish, then this is the collection for you.  OPI's Always Bare For You has the nicest sheer polishes that I've ever come across.  Not only does 2 coats of each shade give just a wash of colour, but the formula is out of this world.  It is creamy and streak-free, just a dream to apply.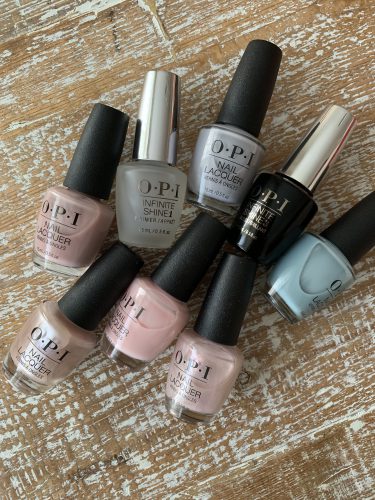 The picture above also has the Infinite Shine base coat and top coat – those are the ones that I use with every polish I wear and they are amazing.  I can definitely get at least 5 days out of a manicure with them, and then just get minor chips, so I'm quite happy with them.
Here are swatches.  Please – I know I have hangnails – I'm a real person, so… ignore them.
The lightest pink is Bare My Soul.  This went on lighter than I thought it would.  It is a sheer pastel pink.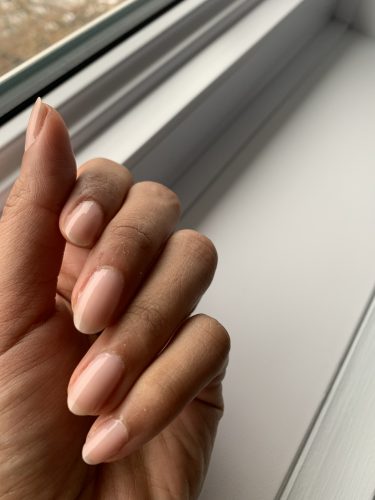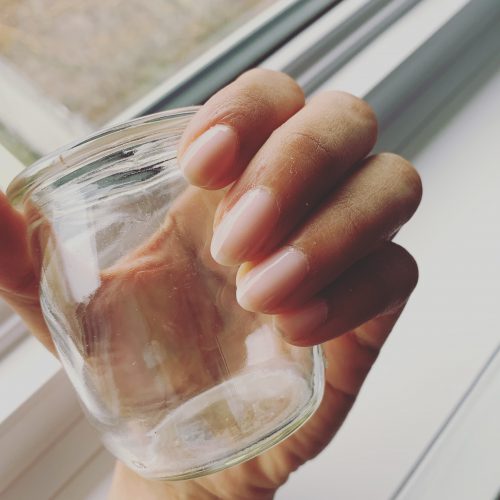 Then there is Ring Bare-er.  This is a sheer blue.  It was my least favourite shade.  I feel like it made me look sick…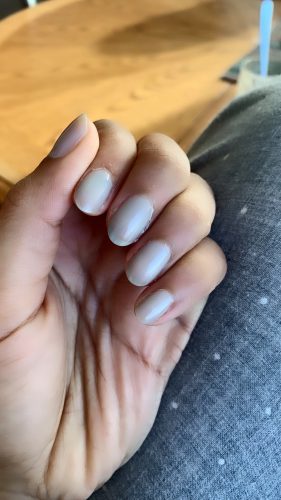 Engage-meant to be is one of my favourites: it's a sheer purple.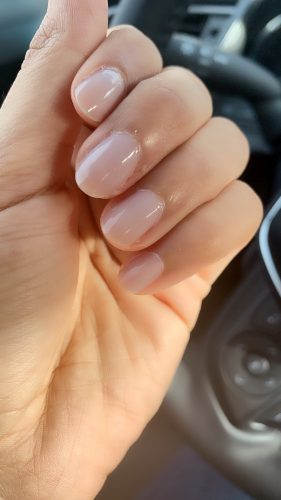 Also, pictures I take in the car just turn out the best!
Here is Baby Take a Vow.  I thought it would be my favourite because it's the perfect medium pink that just blurs out any imperfections on your nail, but it's definitely between this one and Bare My Soul.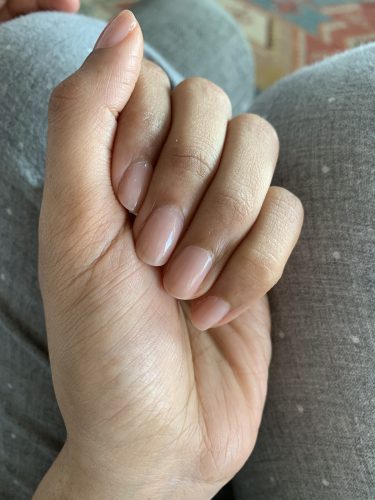 Finally, Throw Me a Kiss, which is one of 2 shimmer shades.  This is a sheer with duochorome pink/purple shimmer.  It was very pretty and it almost made me love shimmer in a nail polish.  Almost.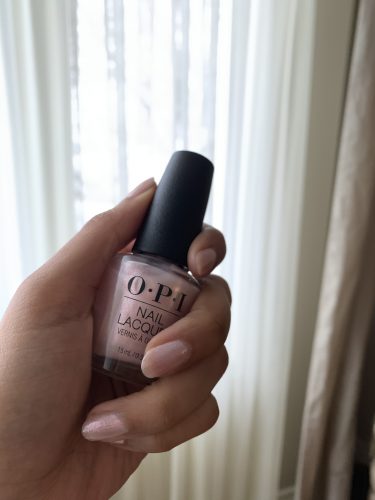 Chiffon'd of You is the other shimmer colour – it is a pale white.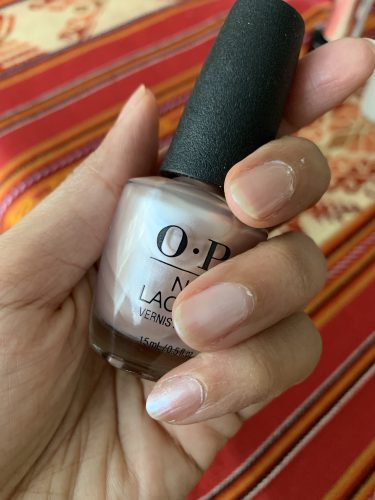 There you have it!
These are available in salons now: nail polish for $10.50 ($13.30 CAN) each, and Infinite Shine colors will retail for $13.00 ($16.40 CAN) each and $6.50 ($8.20 CAN) each at Professional Salons.