I finally got OPI's California Dreaming collection in my hands and here are pictures of the colours:
They are:
GPS I Love You, This is Not Whine Country, Santa Monica Beach Peach, and Don't Take Yosemite for Granite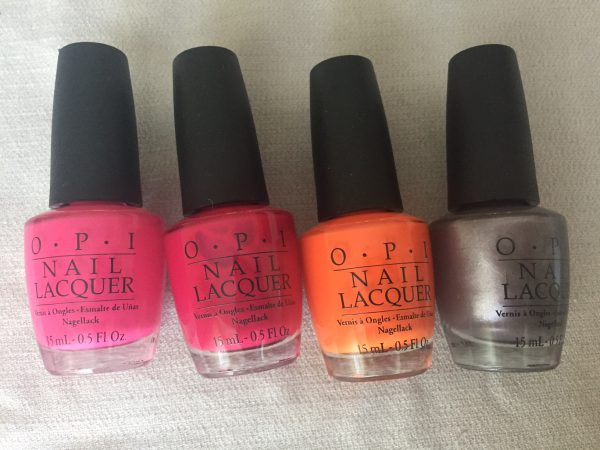 Feeling Frisco, Malibu Peer Pressure, Excuse Me Big Sur, Barking Up The Wrong Sequoia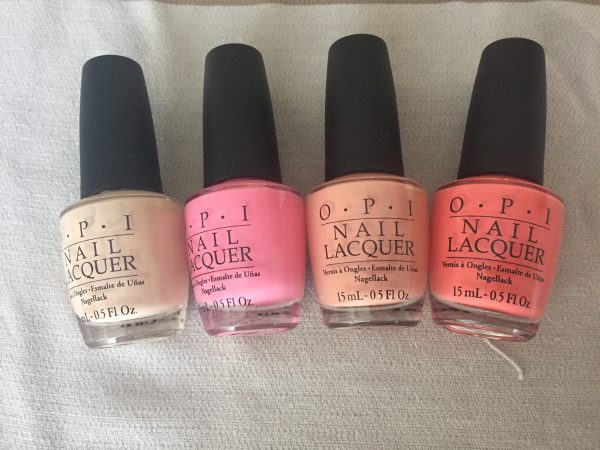 Time for a Napa, Sweet Carmel Sunday, Me Myselfie & I, and To The Mouse House We Go.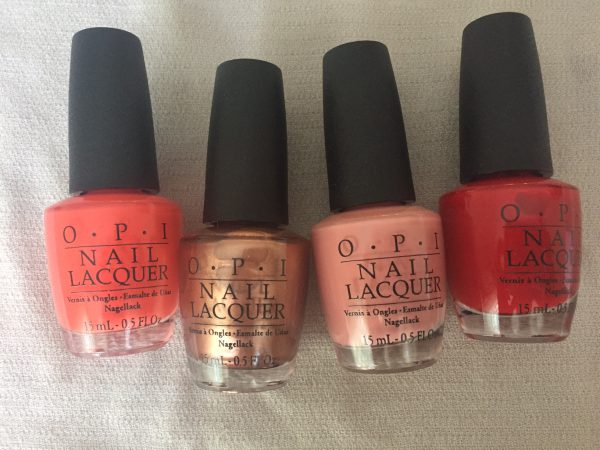 The colours are all fairly opaque, offering full coverage in two, or sometimes even one coat.
Here's a swatch of Don't Take Yosemite for Granite,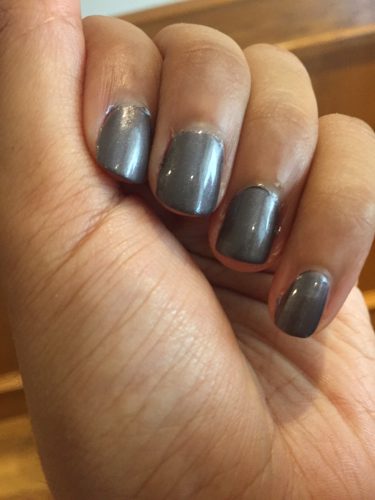 and Malibu Peer Pressure.  I was hoping Malibu Peer Pressure would be a bit lighter, but it went on super bright pink.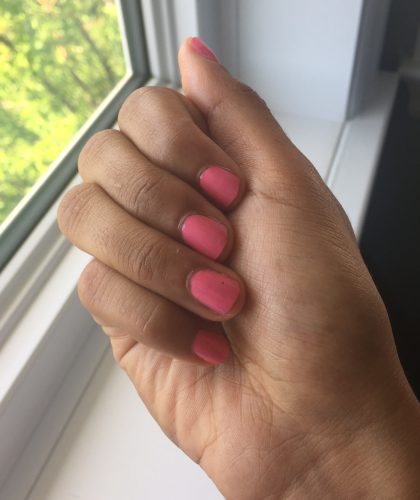 I have the normal formula in both of these, so while they went on really nicely, they stayed on just like regular polish, which is to say that they chipped within the day.
You can find these at salons now.