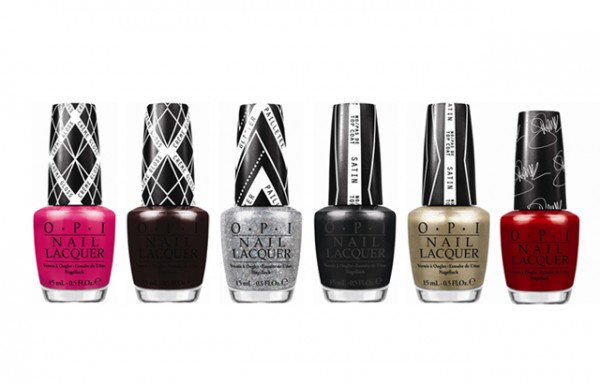 After testing out a couple of streaky messy polishes this season, it was really nice to return to OPI's failsafe formula used, in this case, in the Gwen Stefani collection.  The set of six colours is super pigmented, bright, and a nice transition from fall/holiday to spring.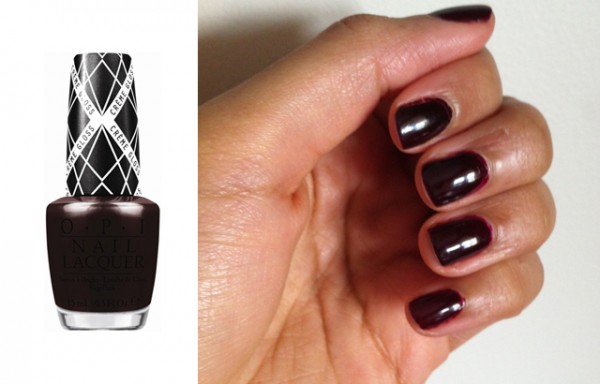 There are two glossy super pigmented cremes (my personal favourites): Hey Baby (bright fuschia pink) and I Sing in Color (eggplant brown), both colours that you can totally imagine Gwen Stefani wearing.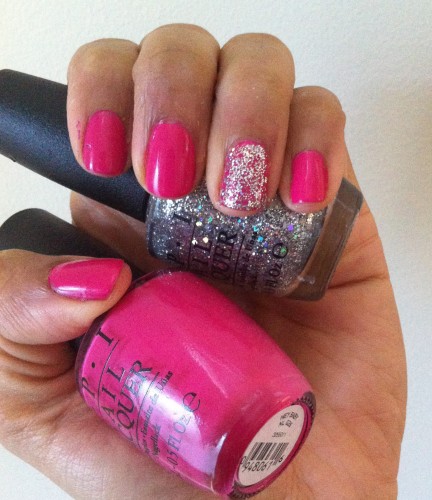 There's also a glitter shade: In True Stefani Fashion (silver glitter).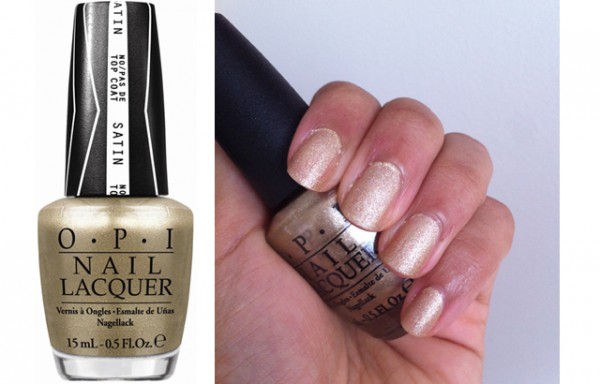 And two shades in a brand new satin matte formula.  A little matte, a little shiny.  Love. Angel.Music.Baby is a satin gold, and 4 in the Morning is a satin black.  Both so wearable.
The red is called Over and A-Gwen and is available in a set with Swarovski crystals and other fun shapes, along with nail glue, to make fun designs.  That set is $18.95 and a must-have.
Here's my "Over and A-Gwen" and "4 in the Morning" mani.  The red is beautiful.  Super-pigmented, glossy, almost like a jelly but not at all sheer, so just a gorg pop of colour.  I used 4 in the Morning without a top coat (but with a base) and it lasted just as long as Over and A-Gwen.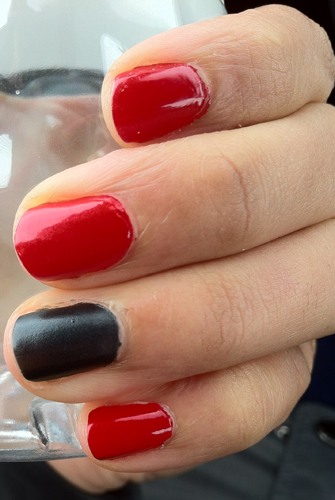 Check out the collection in salons.  $10.95 each.