…is seriously the most major thing to hit my nails this season. If you haven't been a matte nail polish girl in the past, all that is about to change.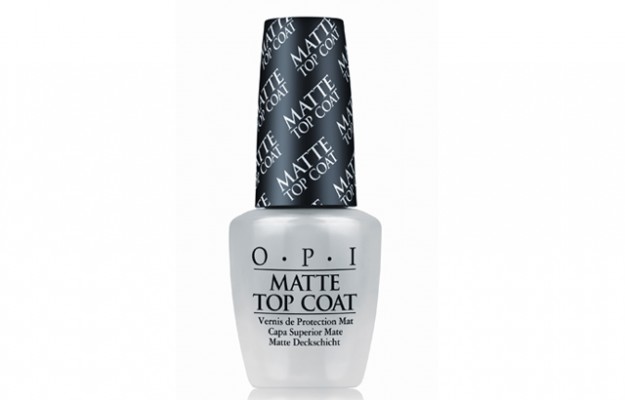 The trouble with most matte polishes is that they chip super easily making your nails look like a mess on day two. You can't use a traditional top coat on them because that just takes away the matte finish, so it's a challenge to keep the matte polish on your nails.
But now, OPI's Matte Top Coat means that you can essentially turn any colour nail polish into an eggshell finished one, and have the polish last on your nails without any chipping or scratching for at least 5 days.
This new matte is anything but boring or one-dimensional. An application of moisturizer adds a sheen to the nails, and the matte effect looks great on already low-key neutrals or on a summer bright colour.
OPI Matte Top Coat is available at Professional Salons and Spas across Canada for $10.95 CAN.