OPI Nutcracker is from last January, but you can still find these colours.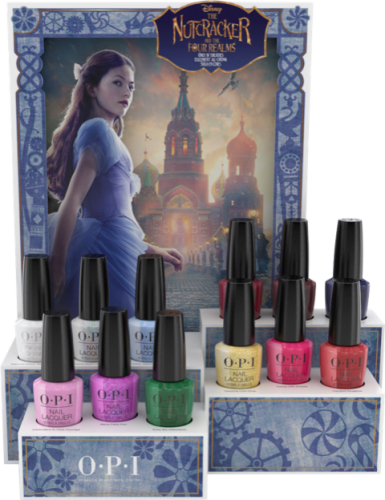 My favourite colour out of this whole collection has to be Lavendare to Find Courage.  It's a pretty lavender-pink that feels very trendy and will be taking me through the whole year.  Yes, you'll be seeing me wear this in tons of product pictures. It is super dark around here, so I took a picture in my car on the way home from work.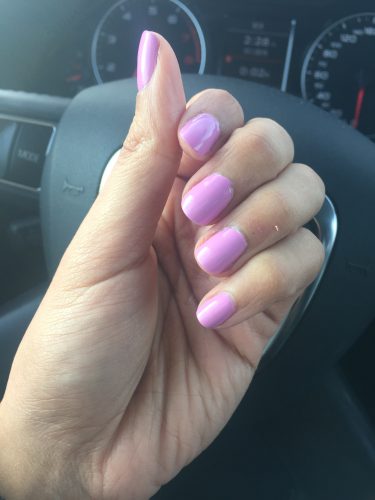 Also a favourite: March in Uniform.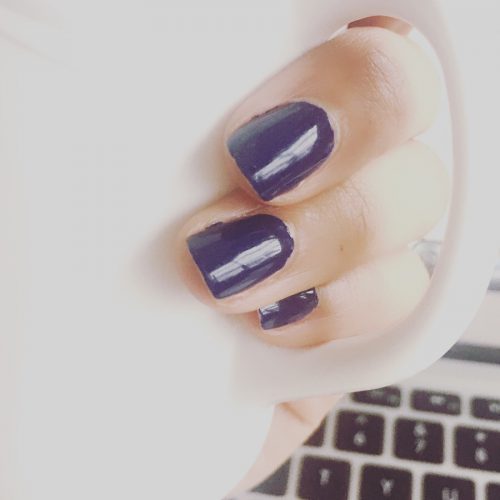 It's the perfect winter blue that's not too dark.  It feels very wintery to me.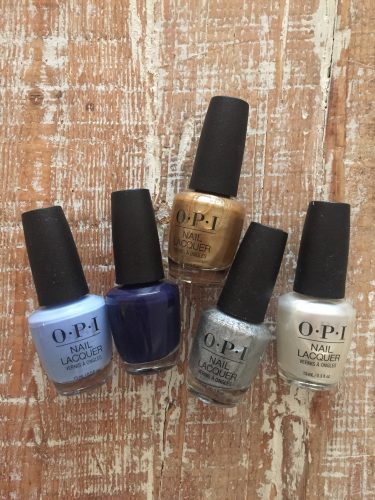 All of the above are also favourites.  The light blue is Dreams Need Clara-fication, the dark blue is still March in Uniform, the gold is Dazzling Dew Drop, the silver is Tinker, Thinker Winker, which is actually a holographic silver which I will show you later, and the whitish is Dancing Keeps me On My Toes.
Oh, and before I forget, there are some glitter shades too!  I love to wear them but I hate to take them off.  The silver is Dreams on a Silver Platter, the gold is Gold Key to the Kingdom, and the rose gold is I Pull the Strings.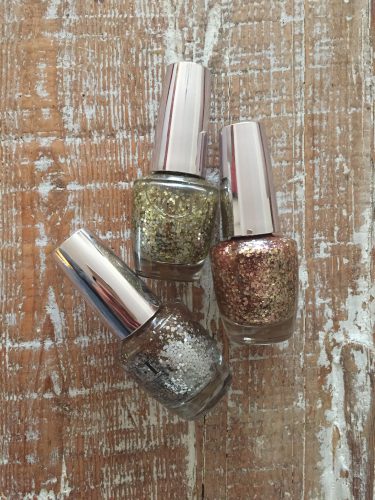 Here's I Pull the Strings on a bare nail. I put 2 coats because I wanted a lot of glitter.  It looks pretty and it lasted a very long time.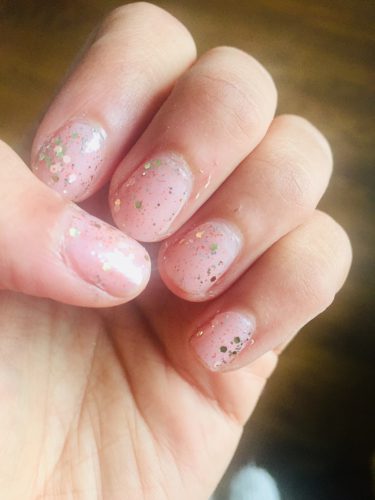 You can still find the entire collection in salons now.