OPI's new collection for this summer is a throwback to the bright colours of the past.  Think: less black and white mod, but more coral, blue, and yellow brightness to get you in the mood for summer. The colours are creamy and pretty and wonderful if you like polishes without shimmer in them, but I found that I needed three coats to make them go on without any streaks.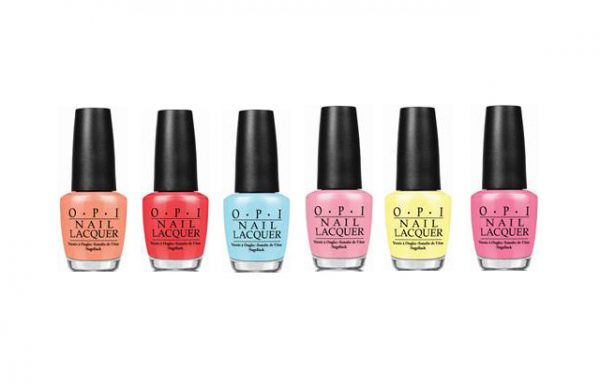 Colours are: 
Towel Me About It – light yellow cream
I'm Getting a Tan-Gerine – pale orange cream
SPF-XXX – orange-red
What's The Double Scoop – cotton-candy pink.  Super pretty, and my favourite from the bunch.  
Flip Flops and Crop Tops – bubblegum pink.
Sailing and Nailing – Elsa blue.  If you have a little person in your house, you'll know this colour when you see it.  
This is a super pretty collection and worth checking out if you like bright colours on your nails.
$12.50 each.