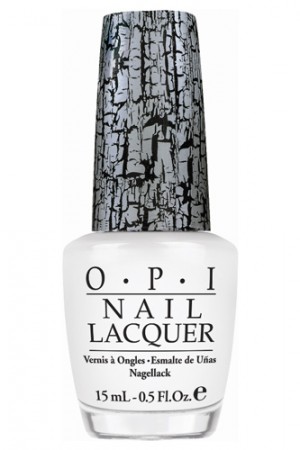 OPI's White Shatter polish is sold as part of a Serena Williams collection and comes packaged with Spark de Triomphe which is an uber shimmery polish. I figured I should try them together so I did.
If you don't think you're seeing much in my pictures, it's because not much happened. The white shatter is matte so it looks an aweful lot like white out, and I didn't add a shiny top coat to it so that you could see the sparkle peeking out more. I also found that for some reason, this top coat didn't shatter that much. I am sure that Spark de Triomphe would be pretty under a darker colour of Shatter – black or blue perhaps, but with the white, the effect is just too subtle.
What do you think? Are you going to be getting any of these colours?