This was definitely one of my favourite collections from the holiday season, and although I'm sad to be writing about it after the vacation, it's still available at salons (and at full price!) so take a look at the colours before you encounter it for yourself.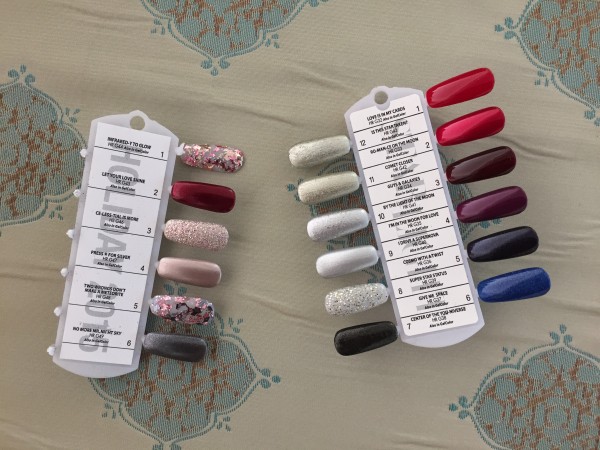 Here's a closer look: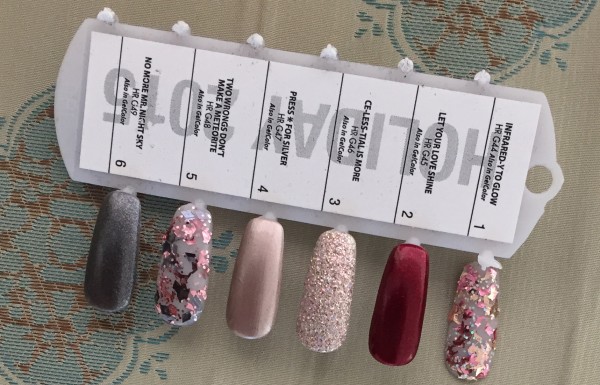 Left to right: No More Mr. Night Sky; Two Wrongs Don't Make a Meteorite; Press * for Silver; Ce-Less-Tial is More; Let Your Love Shine; Infrared-y to Glow.
Of the above, the first (#6) is kind of sheer even with two coats.  #5 and #1 are pretty, and #3 is my all time favourite.  It is a heavy glitter and those really only last on my nails for a couple of days before they begin to chip off.  I used OPI's glitter base coat and just peeled it off after the first day.  Either the polish has to look perfect…. or it shouldn't be on at all.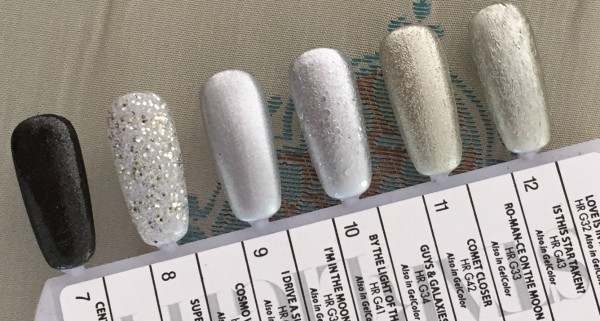 Left to Right: Center of the You-Niverse; Super Star Status; I Drive a Supernova; By The Light of the Moon; Comet Closer; Is this Star Taken.
#7 is a winner.  Textured Black?  Yes, so on point.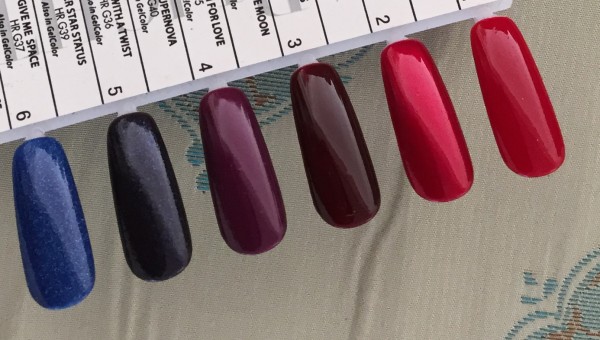 Left to Right: Give me Space; Cosmo with a Twist; I'm in the Moon for Love; Ro-Man-Ce on the Moon; Love is In My Cards.  My favourites are #5 and #3.  Both super dark colours that work well in cold weather and the pigmentation was amazing.  Lasting power was great too!
Have you already checked out this collection?  What color manicures are you guys into right now?