I think that Step Right Up is probably my favourite colour from the Cirque du Ballet collection that's coming out in May.  It's a white-pink that's almost opaque with three coats.  The colour is the perfect neutral for the summer.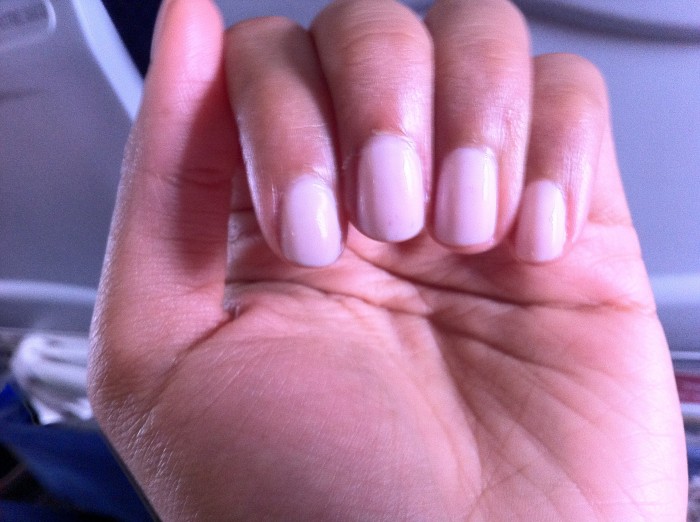 Except, I find that it chips on my nails pretty badly.  I'm not sure whether it's because of the 3 coats, but I'm finding that the colour pretty much just peels off my nails in less than 5 days.  Even when I use it on my toes, where colour has no problem wearing for at least 2 weeks, Step Right Up peels right off in a matter of days.
It's horrible and even when I use Stickey as a base coat, I cannot get this to stay.
I hate to give a nail colour a bad review without offering a solution, but after trying to wear this 4 times, and failing after each, this is all I've got.
If you try this when it comes out and you have better luck than me, please come back and leave me a comment!